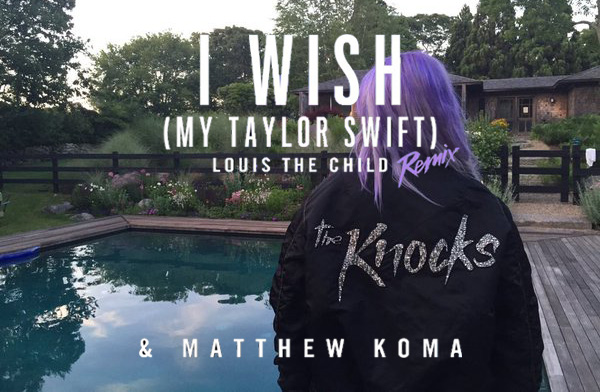 NY born and raised DJ duo The Knocks have announced the release date as well as the full song titles of their newest LP 55, which features artists such as Carly Rae Jepsen, Alex Newell, and Walk The Moon. One of their single\'s \"I Wish (My Taylor Swift)\" features fellow New York vocalist Matthew Koma, who has worked with artists such as Zedd and Afrojack. The release date for 55 is March 4th, and the first of the remixes off their album comes from musician\'s Louis the Child.
The teenage duo Louis the Child is best known for their signature synths and song style, and as this new remix drops they did not fail to provide their best signature sound. The funky feel of this single is left behind as Louis the Child takes on a softer, more off beat melodic take behind Matthew Koma\'s smooth vocals.
Stream Louis The Child\'s Remix of \"I Wish (My Taylor Swift)\" below and tell us what you think!
H/T: ThisSongIsSick
Photo Source: @TheKnocks, Soundcloud