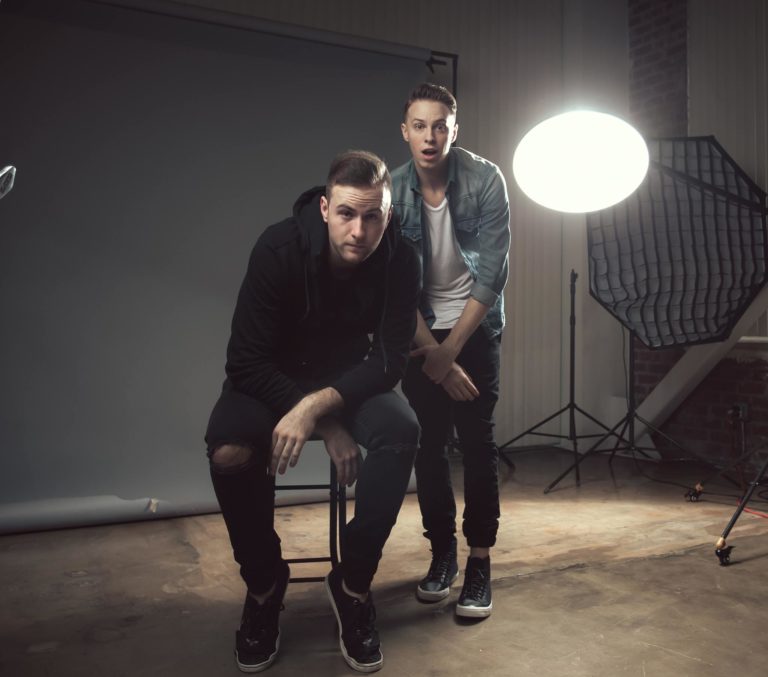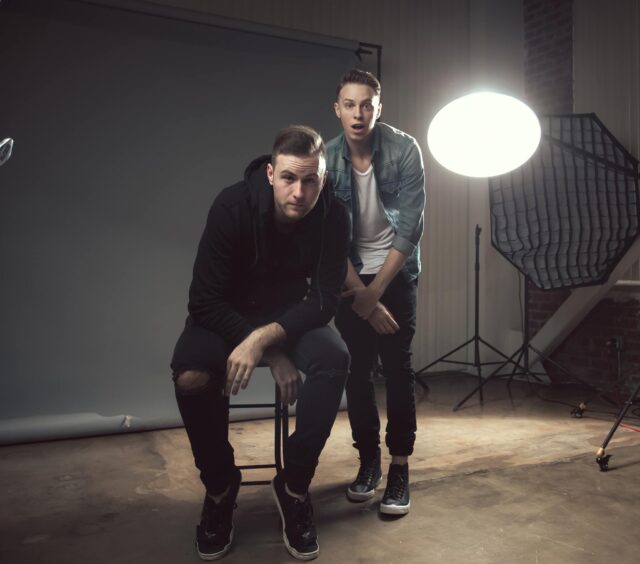 Californa\'s Lost Kings is currently blowing up the charts with their first original track \"Bad\". It broke the top 10 on Hype Machine and reached #1 on Soundcloud\'s pop charts. This duo who has been known for their popular progressive house and signature \"future disco\" remixes is coming to Chicago this Friday, October 2nd for a free show at Tunnel nightclub. Just RSVP here and show up before 11:30pm and you\'ll be able to check out these talented guys with no cover.
Thanks to Lost Kings management and Plus 1 Entertainment we got an exclusive interview with the guys in anticipation of their show.
What were the two of you doing musically before forming Lost Kings?  How did you start making music together?  
We both had been doing solo stuff before Lost Kings. I had been DJing and trying to make my own music and Dr. No was producing but wanted to learn  how to DJ….we had a mutual friend who introduced us on my birthday and we started talking about music and what some of our goals were. We were originally going to just try and teach eachother some tips, but once we got together we just hit the ground running  and decided to go at this music industry as a duo.
What is the meaning behind the name Lost Kings? Was the name significant to your vision for the group or is it merely a moniker?
So we played around with a few names before we settled on Lost Kings. It definitely has a meaning to us. We both felt as if we had been Lost in  LA for a few years, partying too much, running around the city and not really focusing on what the goal was. So, thats where the \"lost\" part comes from. \"Kings\" came from knowing what we wanted to achieve in the long run. Our goals.
Your fans that have been following you for the past year or so may have noticed a bit of a style shift from progressive house to your new "future disco" sound. What inspired this change?  
Music is changing constantly, its just what our vibe is right now. If you stay doing one thing, you get put in a box very easily. So we just love  changing it up and doing what feels right. Thats what we are about making music, not making just one genre of music.
You've been well known for your remixes, but now with the success of your original single, Bad, have your opinions on originals versus remixes  changed at all?  
Remixes are a great way to grow a fan base. But now that "Bad\" is out, we cannot wait to release even more original music because "Bad\" is just  the tip of the iceberg. We have so many originals close to being done as well as the EP coming out at the end of October. Remixes are great, but there is nothing like your own song.
Have you played in Chicago before? What are your thoughts on the city when it comes to EDM?  
We have played Chicago and love it. The city is so nice, its really one of our favorites to visit. Chicago is the birthplace of EDM, which means the crowds are super educated. We love playing some of the classics here because Chicago is one of the cities that really appreciates it. We love the energy here as well, its a blast.
What do you see for the future of Lost Kings and of EDM as a whole?  
Evolution. As we keep creating music you are going to see us pushing the boundaries of what we do because it gets boring doing the same thing over  and over again. You got to push the boundaries so you stay fresh and relevant. Also, somewhere down the line we are going to start implementing live instruments. We both play instruments and really want to have a crossover type show.  EDM as a whole I think is changing as well. I think people are growing tired of the same old stuff over and over again, so its forcing producers  to adapt.
It\'s pretty clear these guys are just as excited about being back in Chicago as we are to have them. Check out their show this Friday at Tunnel with a re-vamped DJ booth and light stystem.