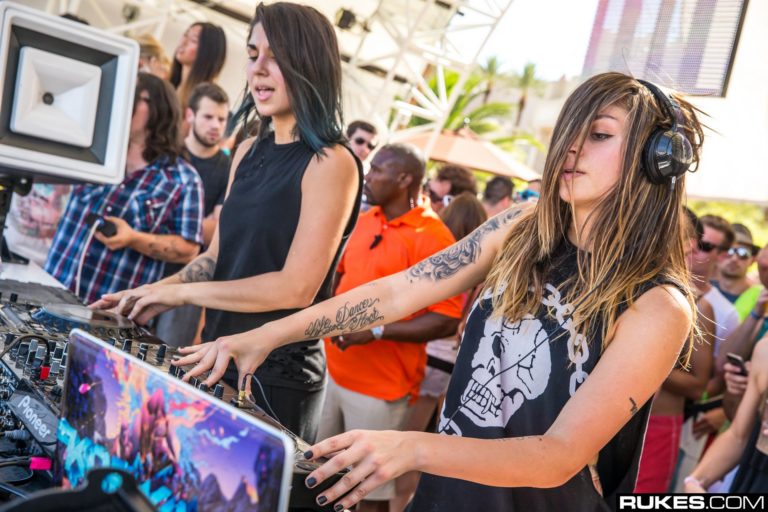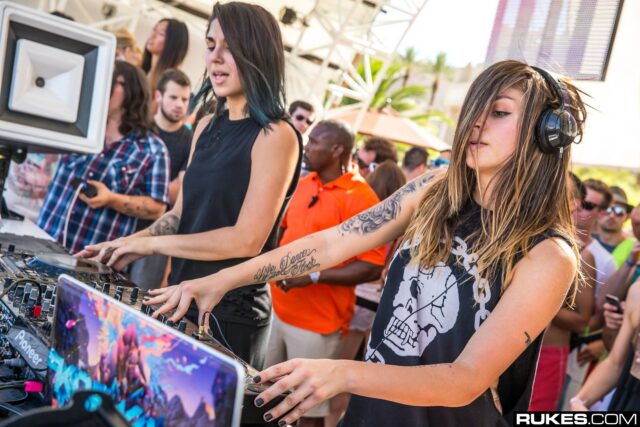 Krewella lays down their dirty confessions after EDC New York in the latest episode of Golf Cart Confessions – and online show hosted by Insomniac Events where DJ\'s and Producers travelling via golf cart to and fro at events get the chance to spill the beans about their DJ lives.
In between shows, airplane trips across the world, and most recently – golf cart trips across EDC New York – Krewella was asked, What\'s your motto?, to which Jahan replies: \"Get Wet or Die Trying. We Put everything into our performance like our life depends on it, but also mentally stimulated, as if your brain is wet.\"
The way the duo puts so much energy into their performances is simply a way of life. The Yousaf sisters believe that you are to live with a passion and follow your dreams, as the Insomniac Interview illustrates. \"Jumping in and living without fear or regret – you do that or you die trying\" as Yasmine explains.
When asked what their favorite part of coming to New York was, the sisters replied that the \'beautiful, complex playground\' that is EDC New York was a perfect place for the sister DJ\'s to \"experience so much diversity and culture\" – alongside the hardcore Krew that lives in New York. Yasmine explains after their set at EDC that the music they create is \"not only an outlet for ourselves, but a companion for our fans.\"
Watch the full episode of Gold Cart Confessions below: