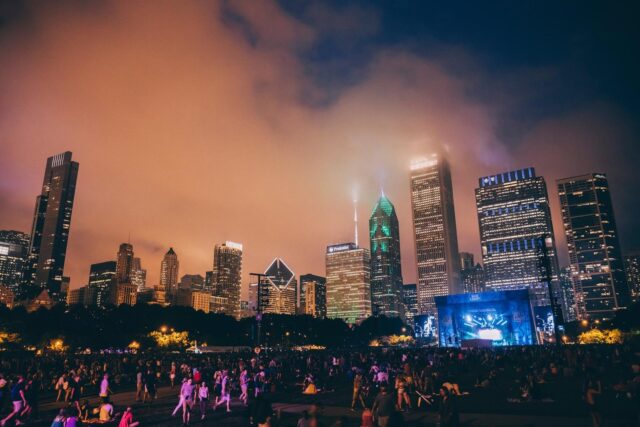 Lollapalooza 2017
Las Vegas shooter Stephen Paddock reportedly booked two separate rooms at a hotel overlooking Lollapalooza, two months before his massacre at Route 91 music festival that killed 58 people and injured 500+.
TMZ acquired a snapshot of reservations that were made at the Blackstone Hotel, and law enforcement has since confirmed these reservations with USA Today.
According to TMZ, Paddock requested a "view room" in the 21-story hotel. The two rooms were booked for August 1st and August 3rd, with checkout dates on August 6th, the last day of the festival. Ultimately, Paddock never showed.
Photo via TMZ
The gunman may have targeted Life Is Beautiful Festival in Las Vegas (September 22-24) as well, as he rented several rooms through Airbnb that overlooked the festival grounds.
Chicago Police Department spokesman Anthony Guglielmi did not confirm the TMZ report, but gave the following quote:
"We are aware of the media reports and have been in communication with our federal partners. As you saw earlier this week the city conducts extensive public safety planning and training around major events, in close coordination with our law enforcement partners, to ensure public safety," he said.