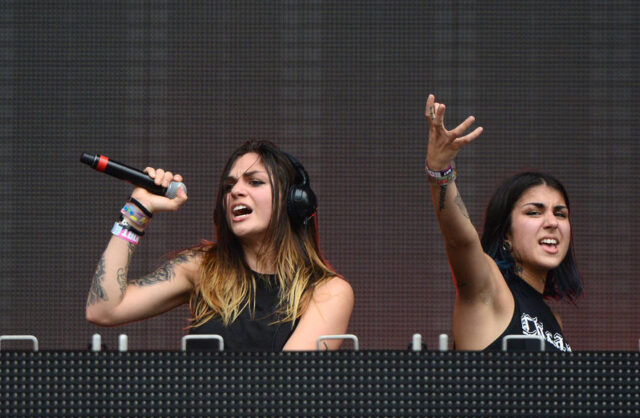 In a recent interview with Forbes, Krewella spoke about their now settled lawsuit with former member Rain Man and how the ordeal has shaped their view of women in the electronic music industry.
Yasmine and Jahan Yousaf avoided mentioning anything specific about the settlement of Kris Trindl\'s $5 million lawsuit caused by his removal or \"resignation\" but they opened up about how the public\'s backlash affected them. Jahan touched upon the way people see women in the industry.
There was a lot of backlash. People went immediately into believing everything that they read… People wanted to immediately jump to these conclusions that 'Of course they're women, they use their sex to sell the group. They manipulate men in the industry. They can't be trusted.' And those were the constant themes that we kept seeing.
Yasmine also spoke about their desire to see more women represented at festival lineups and other events.
We need to change the dialogue to make it OK for women to try the same exact things that men are. I think in time you'll see an equal amount of women on these lineups.
Although the Yousaf sisters received a lot of discrimination due to the lawsuit, they really don\'t deserve to complain about the aftermath of the lawsuit. Even though the terms of the settlement are unknown, the Yousaf sisters got to keep the name Krewella and all the fame attributed to it, while Trindl who was the founding member, is forced to rebuild his career. With a DJ residency in Las Vegas, it\'s pretty obvious who got the short end of the stick.