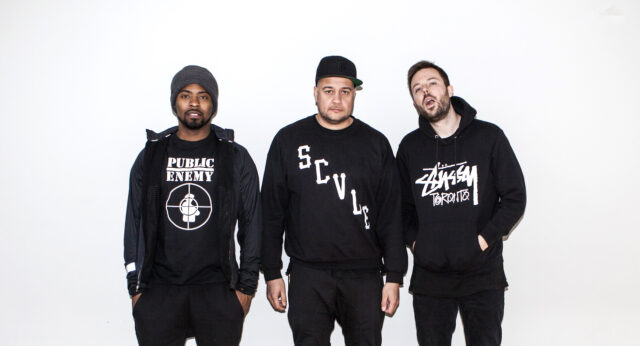 Okay, so I don\'t know about you but, I absolutely love Keys N Krates. Maybe it is because I have seen them grow into the tearing up trio that they are now or the fact that their music always has me moving. However, they are definitely on the road to success. I remember seeing them in 2013 when they were the opening act for Timeflies. They had their setup in front of the curtain. I had no clue who they were, but once they started playing there was no doubt these guys had talent.
From opening act to stage headliners, Keys N Krates have come a long way. After destroying the stage at Freaky Deaky this past weekend, they announced on twitter that they are back in the studio.
Back in the studio today pic.twitter.com/v9c1bT0e7s

— KEYS N KRATES (@keysnkrates) November 2, 2015
It\'s exciting to hear the guys back in the lab coming up with new sounds. I personally can\'t wait to hear what they are thinking of next. Another head banger you might ask? Who knows, but with the talk on Twitter, the new sound may be a little more \"trippy\" and something you can properly groove to.
This beat is trippy

— KEYS N KRATES (@keysnkrates) November 3, 2015
That is certainly something I am not complaining about.