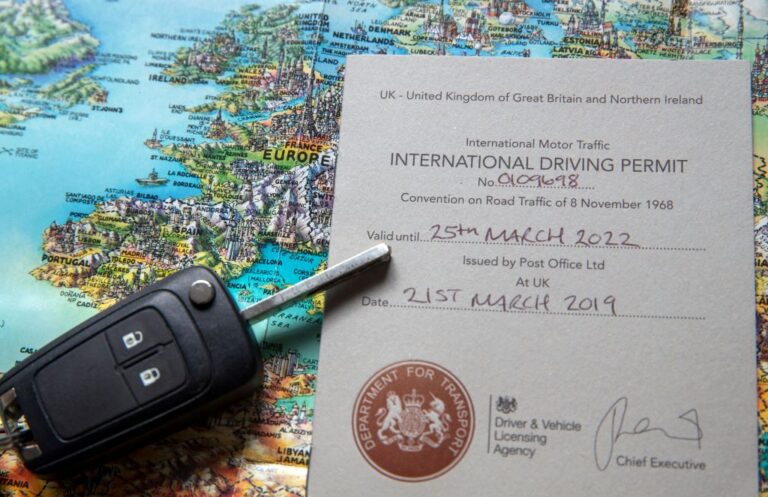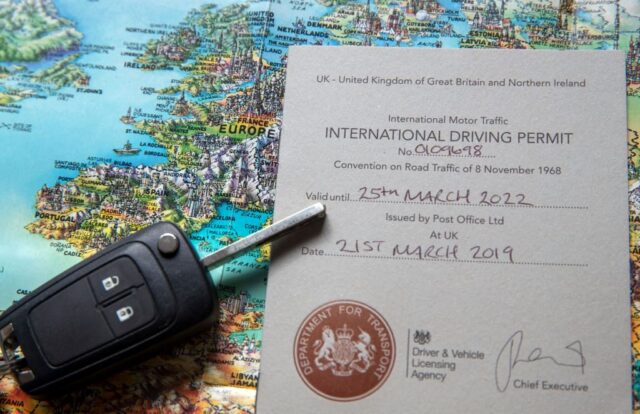 International Driving Permit (IDP) allows the drivers in foreign nations to drive without acquiring a local driver's permit. It is known that the International Driving License is permitted in more than 150 countries, which makes it a must-have for travelers and wanderers who usually visit many foreign countries.
It is accepted in the north of 150 nations around the world, which is quite a lot, and if an individual has it, they can easily enjoy the rides and drives in foreign countries. Carried in conjunction with a domestic or national driver's permit, the IDP can help separate language hindrances while bridging nations. The International driving license is an excellent way to put all the nation under one permit, remove confusion, and save time. The person does not have to go and apply for the local driver's license for a particular place.
What Is Actually an IDP( International Driving Permit)?
International Driving Permit is specifically a document that permits individuals to drive a vehicle in several countries. It is an official and approved translation of your license that can be approved and accepted by the country you are going to travel to.
It is entirely based on the treaty signed by the United States in 1949 and many other countries. The countries that recognize this driver's permit allow individuals to drive a private motor in the respective country. In many countries, it has become an essential document, and if you are planning to go abroad, you must first check out if there is a need to have an IDP and then apply for it. You can get more information about it here. The question is, what are the countries that accept this permit? Further, we will talk about it in detail.
Countries That Accept The Idp:
150 countries allow IDP, and further, we will know about them:
Argentina
Australia
Austria
Bahamas: In the Bahamas, you only require IDP if you are planning to stay longer than 90 days. There is a specification that it is not mandatory if you live there for less than 90 days.
Algeria
Albania
Andorra
Armenia
Azerbaijan
Armenia
Barbados
Benin
Bangladesh
Bahrain: like the Bahamas here, you will need an IDPneed an IDP if you live for more than 90 days or want to hire a car. The local authorities should also approve it at the time of your arrival.
Bangladesh
Belarus
Botswana; Here, you will need an IDP if you want to hire a vehicle.
Belgium
Bulgaria
Brazil; It requires a certified translation.
Bosnia and Herzegovina
Canada
Cambodia
Chile
Burkina Faso
Congo
Croatia
Cyprus: if you like up to 30 days
Denmark: more than 90 days

Source: carmagazine.co.uk

Cuba
Czech Republic
Côte d'Ivoire
Fiji
french Polynesia
Finland
Estonia
Ecuador
Dominican Republic
Egypt
France: it isn't mandatory by the law.
Ghana
Hungary
Greece
Guyana
Georgia: up to more than 90 days
India
Haiti
Guatemala
Ireland: you only need IDP if you are planning to live more than 12 months
Iran
Kenya: required for more than 90 days
Lebanon
Lesotho
Libya
Liberia
Jamaica
Kazakhstan
Israel
Latvia
Japan
Laos
Jordan
Mali
Malawi
Mexico
Morocco
Malaysia
Moldova
Monaco
Montenegro
Luxembourg: for more than six months

Source: rentacarforeurope.com

Myanmar
Madagascar
Macao
Lithuania: for more than six months
Netherlands
Peru
Namibia
Pakistan
Norway
Paraguay
Philippines: for car hiring and also if someone stays for more than 90 days
Papua New Guinea: for more than 30 days
Niger
North Macedonia
Nigeria
Iceland
Romania
Russia
Rwanda
San Marino
Senegal
Serbia
Seychelles
Serbia
Sierra leone
Singapore: if you stay longer than 30 days
Qatar
Poland: for more than six months
Portugal; for more than six months
Saudi Arabia: if you want to hire an automobile
Taiwan: if you are staying more than 30 days

Source: wandering-bird.com

Syria
Tajikistan
Sweden: more than one year
Sri Lanka
South Korea
Spain: up to 6 months
Somalia
Slovakia: for more than six months
South Africa
Slovenia: for more than 90 days
Turkey
Uganda: for more than 90 days
United kingdom
Vatican City
Ukraine: for more than 12 months
Tunisia
Trinidad and Tobago: for more than 90 days
United Arab Emirates
Venezuela
Turkmenistan
Togo
United States
Uzbekistan
Zimbabwe
Vietnam
These are the countries that require IDP; exceptions are also there. You must first visit the official consultation website or embassy of your destination country to learn about it more in detail.
Why Do You Need an International Driving Permit?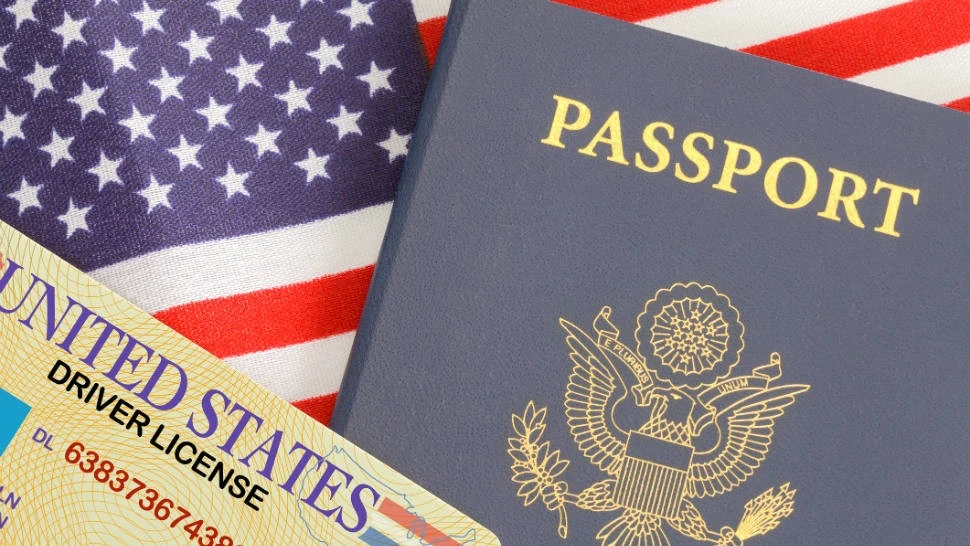 If you are still unfamiliar with what all needs and benefits it will give you  if you are taking it with yourself to the foreign country, then you must read further:
Authorization
The document is legal proof that states that you can now drive or hire( in certain countries) a vehicle of a specific category stated in the IDP. If you are planning a trip, you must first research that if you drive a car there, will you be requiring the IDP? If yes, then you must apply for IDP.
Legal translation
The country's authorities will be able to recognize the credentials required for driving legally in a foreign country. It becomes more accessible for the local authorities to allow you to drive a specific vehicle as the translation will help them to know about your credentials. It works as a legal translator that quickly lets the authorities know about you.
Safety
When you have a legal permit, it will imply that you have legally passed the driving test and are free to drive any vehicle abroad. You can also practice driving practice and theory. It also allows you to take part in the traffic and that too securely. It ensures that you can drive safely.
Bottom Lines
International Driving Permit has become a necessity now as it is accepted in most countries. Even if you are going to any foreign country close to you, you will still require it. If you are planning to travel abroad, it is recommended to apply for International Driving Permit as it is a legal document that will help you drive and hire a vehicle abroad.