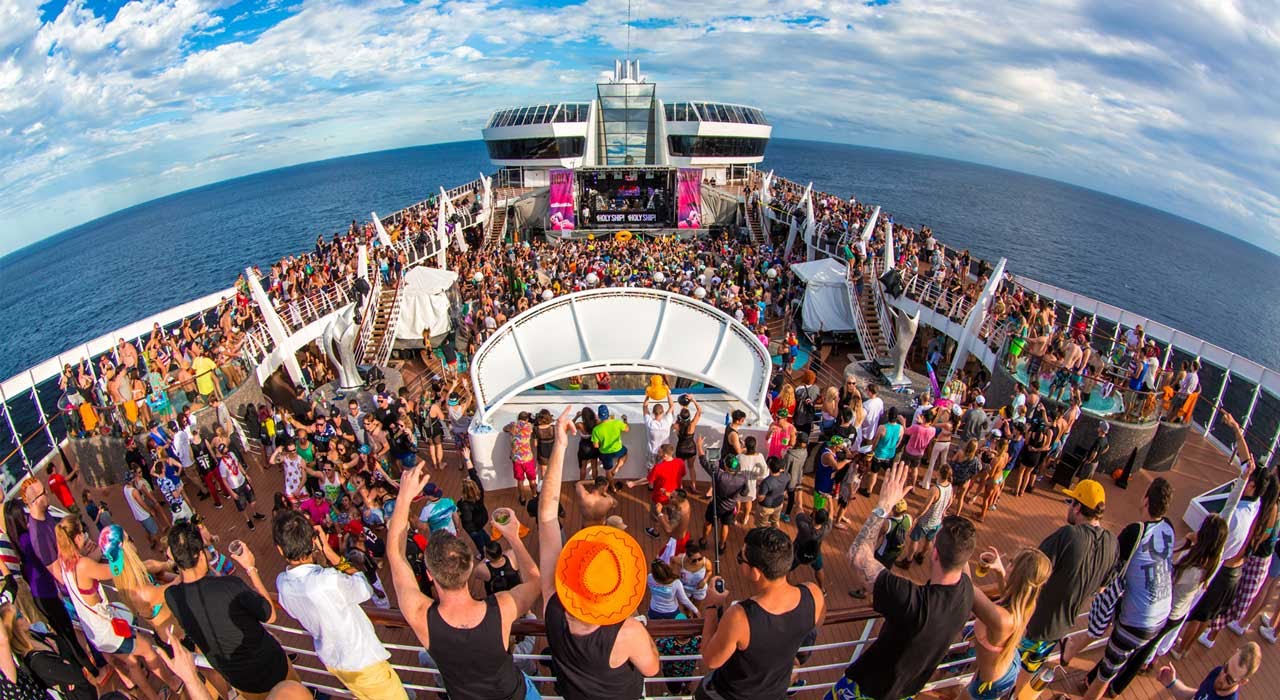 HolyShip! is one of the most sought after destinations in the electronic music scene. It's a festival in the water and the coolest concept of live production every year. As the 2018 cruise is now over, they are back with news and information regarding their 2019 departure.
This year's HolyShip! brought in over 8,000 audience members with a destination to the Bahamas. With that many people, they did an excellent job making sure activities and sets were running 24/7. We can gather from this after movie that this event is truly one of a kind and an experience in it's own right.This year's HolyShip! was even more special due to it being the festival's 10th anniversary.
Holy Ship! 12.0 will return in 2019 for two back-to-back sailings. The dates that have been announced are Jan. 5 to 9, while Holy Ship! 13 tones it down to a solid three from Jan. 9 to 12. Patrons that are returning can purchase cabins on Tuesday March 6. While open registration starts Wednesday, March 14.
To get a glimpse of this experience with artists such as: A-Trak, Miija, Green Velvet, and Jauz be sure to watch the after movie.