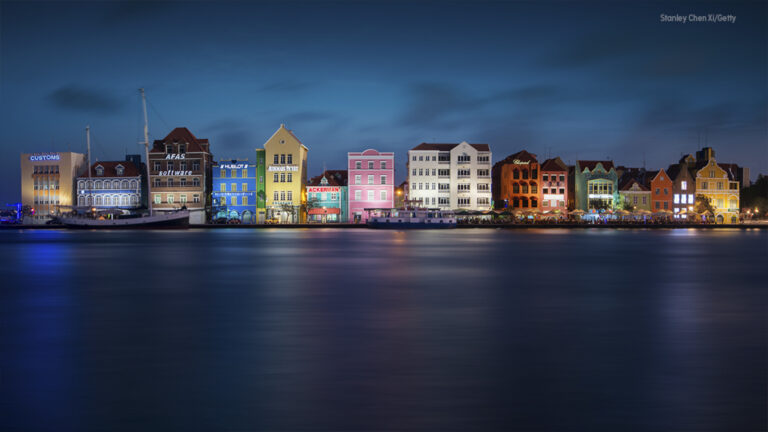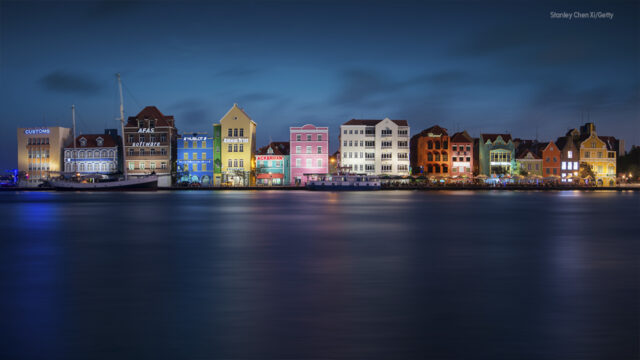 Many visitors use Instagram and other social media platforms to identify fantastic places to visit for their vacations. However, it might be tough to uncover hidden areas or off-beaten paths when all you see are Instagrammers posting well-known locations.
Nonetheless, visiting places that are not ridden with tourists can add unforgettable charm to your vacation and help you explore the area more authentically.
Curacao, a Dutch island located 40 miles north of Venezuela, is famed for its vibrant architecture and clear blue waters. Families, seasoned travelers, and anybody planning their next vacation will find a wide range of things to enjoy.
However, the island retains a few hidden locations that are not yet commercialized. As a result, we bring you some of Curaçao's hidden jewels that, believe it or not, most Instagrammers are unaware of.
1. Willemstad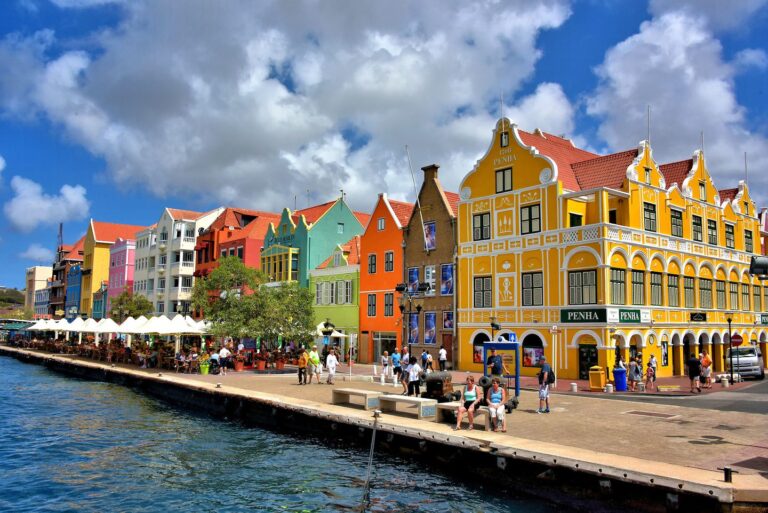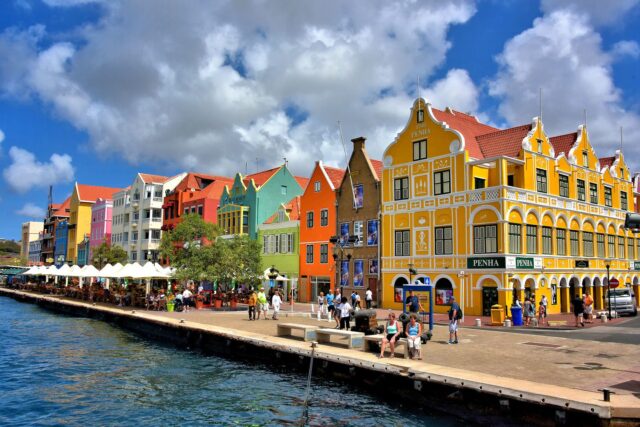 Curacao's capital, Willemstad, is a must-see for anybody visiting the island. There are numerous casinos in the vicinity, as well as beaches and historic and architecturally significant structures. With a population of around 140,000 people, it is a charming city that everyone should explore.
If you go to Willemstad's port, you'll see various vintage boats, and don't forget to take in the beautiful scenery. The Old Town is home to some lovely pastel-colored colonial structures.
Visit this website if you ever plan to visit Curacao and explore the island more authentically.
2. Hato Caves
During the early days of Curacao's slave trade, runaway slaves used Hato caves as hiding places and stayed there for months at a time. The Amerindian Arawaks utilized them for refuge long before Europeans and slaves arrived, and they left behind 1,500-year-old cave drawings, called petroglyphs.
Once you plan to visit the location, local guides will help you navigate through the caves. They'll tell you about the legends and the folklore surrounding some of the stalactites and stalagmites, such as the Sea Tortoise, Pirate's Head, and the Giant from Jack and the Beanstalk. The caves are located near the airport north of Willemstad on Roosevelt Weg.
3. National Park Shete Boka
It is an area adjacent to the Christoffelpark that spans more than ten kilometers of the island's rugged north coast, with ten pocket beaches where three different species of sea turtles are known to lay eggs. Boka Tabla is the most popular and well-known inlet among visitors.
National Park Shete Boka is ideal for those who appreciate venturing off the main path and exploring rough terrain. The park starts at the breathtaking Boka Tabla, where massive waves pound an underground cavern.
Steps carved into the rocks lead straight into the cavern's mouth, where you may sit on the ledge and watch the waves crash in. You may wander up the limestone bluffs above the cavern for a stunning view of Curacao's rocky north coast after peeking inside.
4. Queen Emma Bridge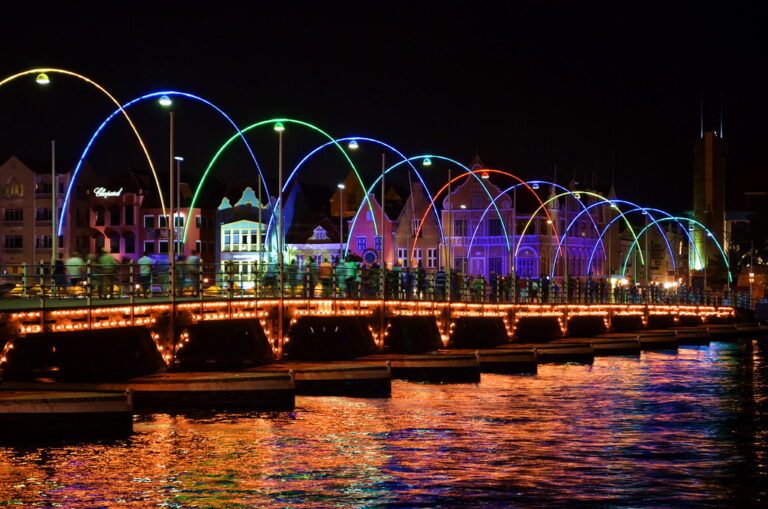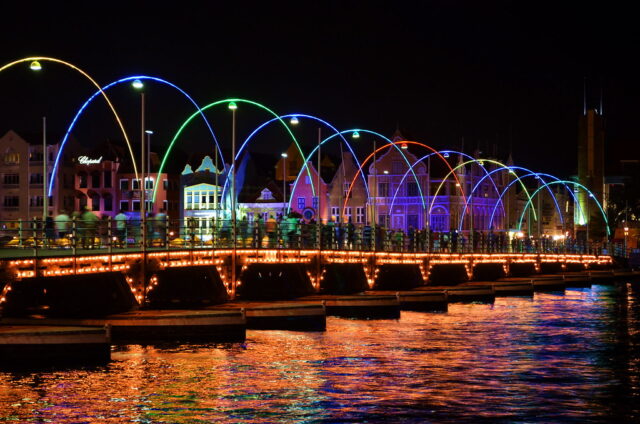 Next to the beautiful picture book beaches, Curaçao's Queen Emma Bridge is one of the most popular and photographed landmarks. The architect Leonard Burlington Smith designed the structure in 1888. A total of 16 pontoon boats support the structure, which is known as the "floating old woman."
The entire surroundings then glow in all of the rainbow colors, creating an unrivaled spectacle. The Queen Juliana Bridge, another landmark in Willemstad, offers a spectacular panorama of the city. It is one of the world's tallest bridges, standing at 56 meters high.
5. Seaquarium Beach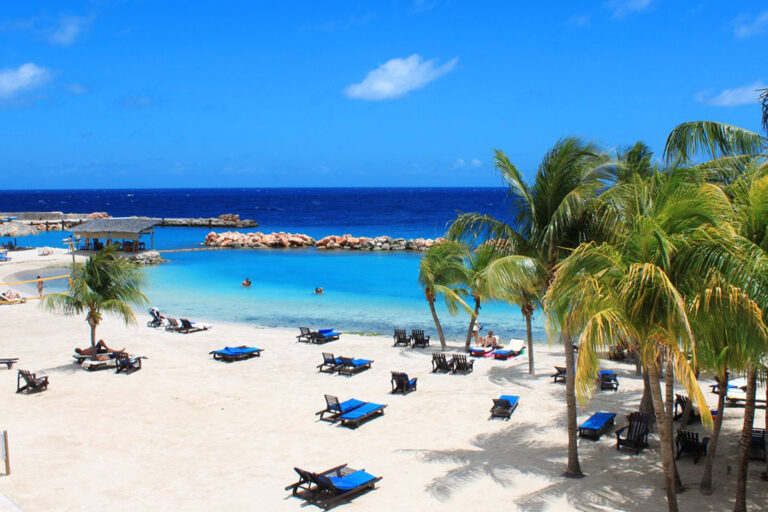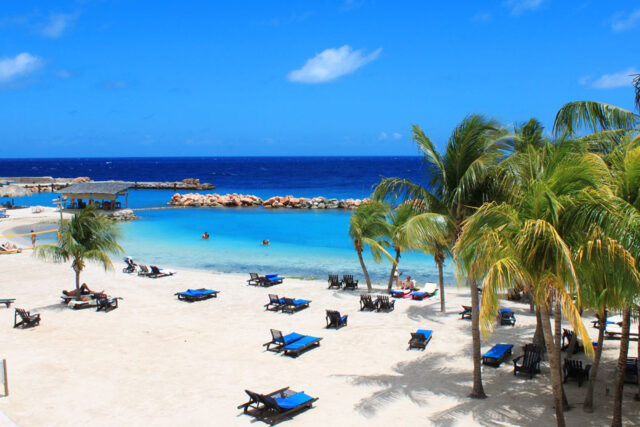 The Seaquarium Beach is Curaçao's most famous – and for many, most beautiful – beach. Bathers can unwind and enjoy life in the shade of palm trees that softly move in the breeze.
Seaquarium Beach is a popular destination for families with children and young people because of its excellent infrastructure. Jet skiing, diving, water skiing, and other water sports are all available. The fantasy beach is also lined with beach bars, stores, and restaurants.
There is always something happening here, and you can easily spend an entire day at Seaquarium Beach. There are also frequent film screenings in the evenings and beach music, so there is enough to do until sunset. There isn't a better spot to get a taste of the Caribbean than here, with an exciting "Blue Curaçao" martini.
6. Playa Lagun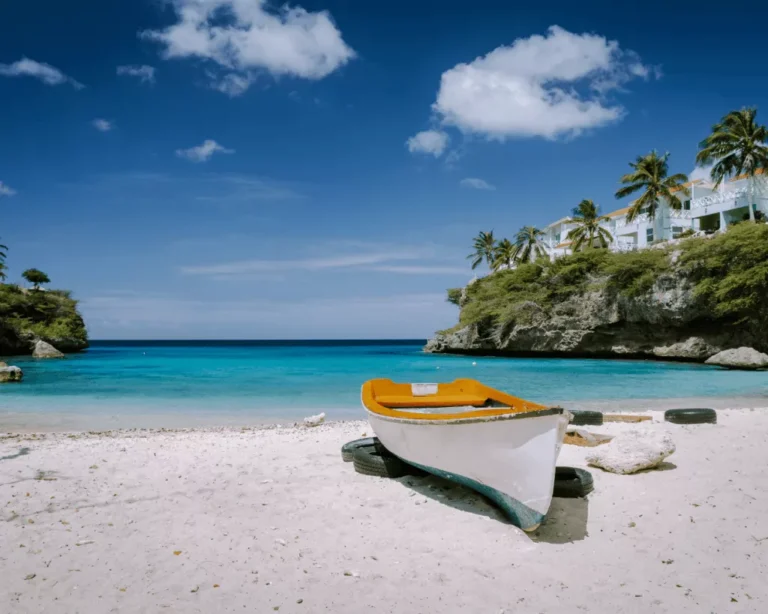 The little Playa Lagun is a real hidden gem among Curaçao's bays and one of the island's most popular tourist attractions. Iguanas and chickens may be seen strolling along the beach here. Countless colorful fish species swim in crystal clear water.
A snorkeling tour is also recommended, in addition to sunbathing and swimming. Because the waters near the coast have some rocky portions, there is always something to observe underwater. You may unwind on the white sand beach after the dive.
7. Playa Porto Mari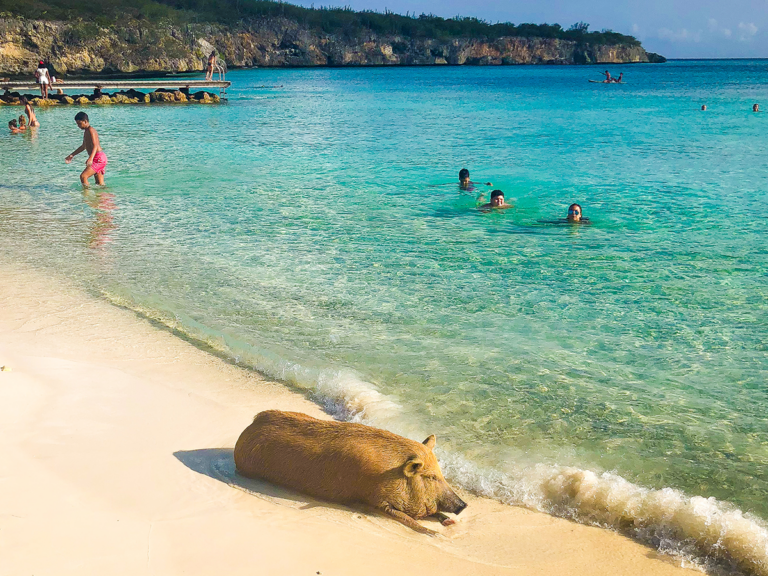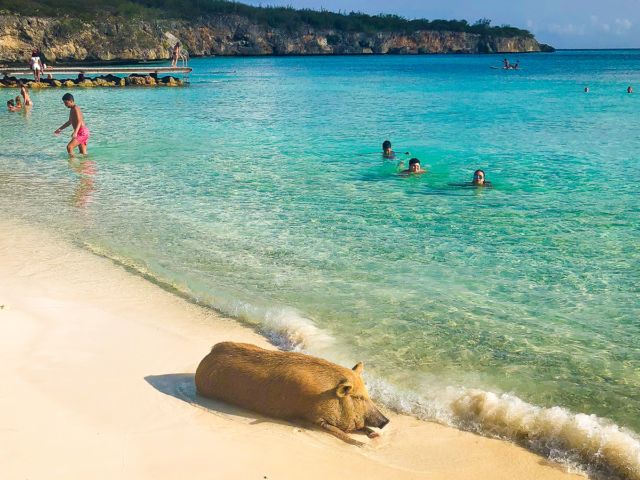 The Playa Porto Mari is a one-of-a-kind jewel among Curaçao's beaches. Not only will you find the best and whitest sand you've ever seen in a natural harbor, but you'll also have your offshore reef to snorkel and dive in.
The underwater world is exceptionally diverse in terms of species, and visibility is nearly always excellent. The peculiar aspect of this location, though, is that there are two highly popular pigs there.
With any hope, they'll take a bath and join the holidaymakers at the diving station. Only on a small island in the Bahamas – and on Curaçao's Playa Porto Mari – is there a reef like it.
8. Klein Knip Beach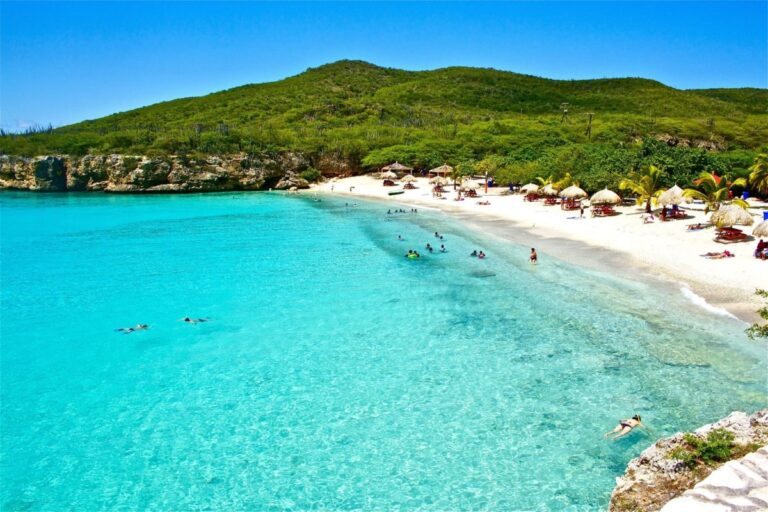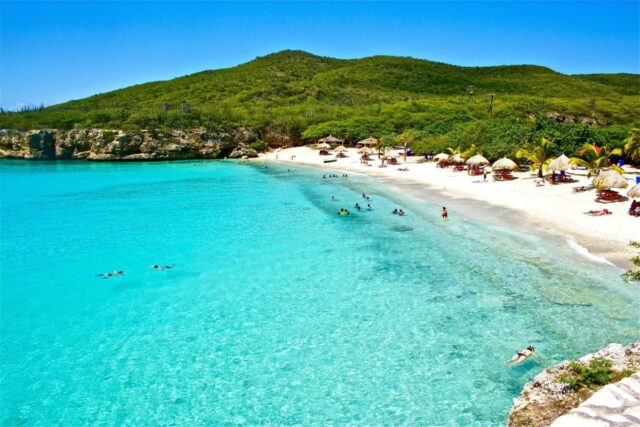 Klein Knip is one of the island's smaller and most tranquil beaches. It's more enjoyable to sit back and relax among an older bunch. Snorkeling and cliff jumping are incredible experiences that you can encounter at the beach. Just be aware of the large boulders in the water if you're going cliff jumping. Swim to the shore and take the stairs rather than climbing back up the bluff.
Conclusion
Curaçao is a small Caribbean island measuring about 172 square miles and located near Aruba and Venezuela. Renting a car is the most convenient way to explore the island. We recommend hiring a car for one to three days, depending on how long you plan to stay at each attraction or beach. Curacao boasts lovely weather all year, allowing visitors to take advantage of its gorgeous turquoise waters, beautiful beaches, and rich history.