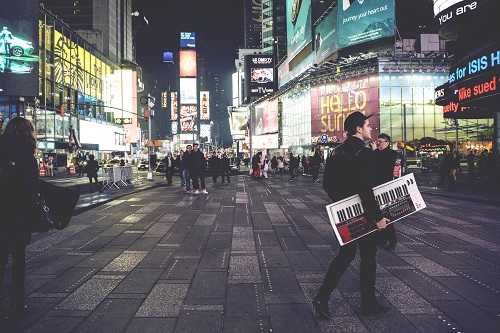 Ever since Haywyre released his debut Monstercat album, Two Fold Pt. 1, in early 2014, the glitchy dance music phenomenon has been making waves with his highly original productions–which incorporates live instrumentals and fuses elements of hip-hip, jazz theory, and electronic music to define a genre all its own. The Monstercat boy wonder has opened for Zedd, Mat Zo, Gramatik, and even headlined his own small tour. Now the Minneapolis native, better known as Martin Vogt, has released the long awaited Part Two addition to the Two Fold series (which he has been teasing for months) along with the funky single, \"Do You Don\'t You\" (which you can <3 on Hype Machine here).
All in all the LP is a masterpiece, which comes as unsurprising to fans and critics of the committed life-long musician. According to a YourEDM Artist Spotlight interview, \"He's been studying piano since the age of six, and grew up with a penchant for music in Austria when he was little.\"
The first tracks, \"I Am Me,\" comes as an epic introduction that sets up listeners to come on a musical journey of sorts, immediately followed by \"I Am You,\" which connects Haywyre with his audience intimately through bouncy robotic vocal chops and his usual synths.
Another track that stands out is the future bass banger, \"Impulse,\" which was released just 5 days ago, with its heavy bass lines that completely change the tempo of the song after the first drop.
Although all the tracks are my favorite in their own way, the song I have playing on repeat is \"Do You Don\'t You,\" which actually serves as the perfect follow-up to \"Impulse\" with it\'s very similar future bass lines. The track is bouncy with lyrics that are intensely reminiscent of his \"Everchanging,\" although the tracks sound nothing alike beyond the typical Haywyre chimes he constantly laces all his tracks with. This young star is definitely a musical auteur in his own right.
Haywyre expertly arranges the songs of the album, with \"Endlessly\" bringing the entire piece to a happy close, and provides the perfect extension to it\'s Part One predecessor. But decide for yourself! You can stream the entire album below or, better yet, grab the \'Two Fold Pt. 2\" FREE DOWNLOAD (via Bit Torrent) to add to your music library.