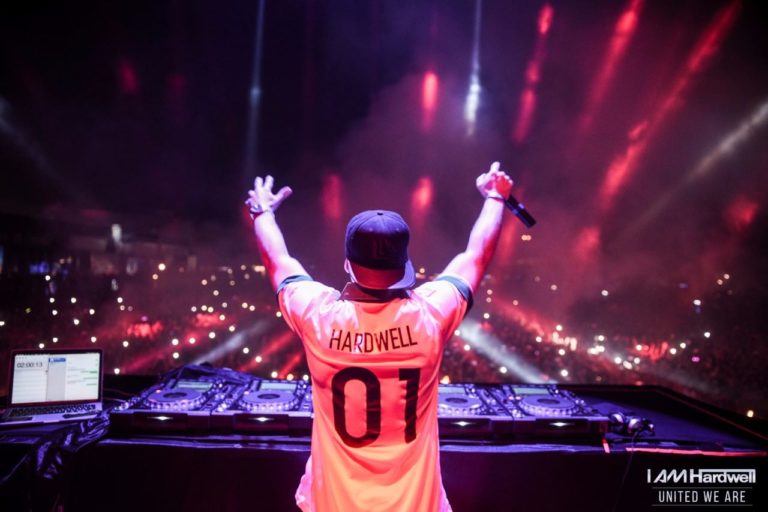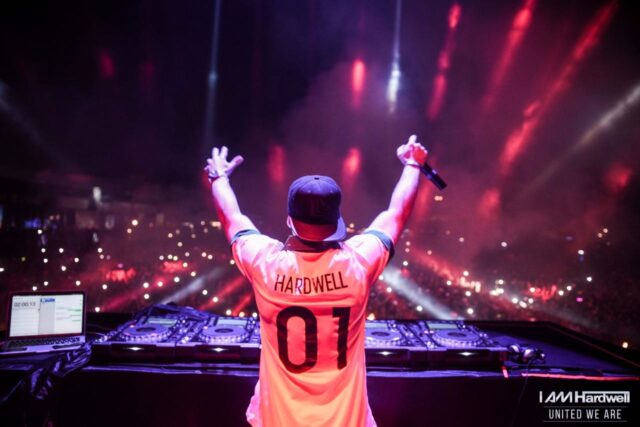 While Hardwell is a DJ best known for his trademark big-room house sound, it is a lesser known fact that he got his start DJing in underground genres such as Hardstyle and Dancehall.
Hardwell's work in the Dancehall and Hip-Hop inspired movement known as Bubbling Beats brought him to the attention of Diplo. As evidenced through his work in Major Lazer, Diplo is an artist well known for his love of this type of reggae-inspired music.
Diplo recently invited Hardwell to perform on the first half of his show in order to mix an hour-long Dancehall session. In the introduction of the mix Diplo stated that he told Hardwell, \"If you're going to come out here and play a mix for us we want you to go back to your roots.\"
If you're a fan of Hip-Hop and Reggae inspired music then this mix is definitely worth taking a look at. Either way, it is a great way to get a look at a lesser-known passion of one of the world's biggest DJs.
Link to the mix and see the tracklist below:
Tracklist:
01 Shaggy ft. Jovi Rockwell – I Got You
02 Spice – So Mi Like It (Raw) (FREE)
03 Gyptian – Wine Slow
04 Sanjin & Walshy Fire & Salvatore Ganacci – Nah Tell Dem (GOOD ENUFF(MAD DECENT))
05 Ishawna – Cry Baby (Foota Hype Diss)
06 Cutty Ranks – A Who Seh Me Dun (VP)
07 Angosoundz – Miqmore
08 Tifa – The Champ
09 Mr. Vegas – Certain Law
10 The Partysquad & Amsterdam Sound System ft. Maikal X – A Good Thing (REBEL YARD(SPINNIN'))
11 Leftside ft. Mystic – Phat Punani
12 Broederliefde – Alaka (Versano Laroz Moombahton Bootleg)
13 Cham – Wine
14 Popcaan – Ova Dweet
15 Kreesha Turner ft. T.O.K. – Sexy Gal
16 Aidonia – Pon Di Cocky (Major Lazer & Shelco Garcia & TeenWolf Remix) (FREE)
17 Willie Colon ft. Hector Lavoe – Barrunto (TropKillaz Remix) (FANIA)
18 Babel-Ish & Freddy Moreira – Rude Gyal
19 Konshens – Gal A Bubble
20 Aidonia – Nuh Boring Gyal
21 Mr. Vegas – Nuh Fight Over Man
22 Tami Chynn – Give It To Me
23 Konshens – Bruk Off Mi
24 Demarco – Steady Whine
25 Johnny Roxx & FASTA & Debrute – Rich Girl
26 Konshens & J Capri – Pull Up To Mi Bumper
27 Freddy Moreira & Hato – Back It Up (Hey Gyal)
28 Lethal Bizzle ft. Diztortion – Fester Skank (VIRGIN)
29 Charly Black – Gyal You A Party Animal (BrainDeaD Remix) (FREE)
30 Charly Blacks & J Capri – Wine & Kotch (21ST HAPILOS)
31 Menasa – Pum Pum
32 DYNA & Jonna Fraser ft. Ash – Watah (2k16 Rework)
33 Ape Drums ft. Major Lazer & Busy Signal – The Way We Do This (MAD DECENT)
34 Tony Montana Music – Bala (DOWNPITCH(DADADAM))
35 BrainDeaD – Spread Out (FREE)
36 Yung Felix ft. Tellem – Badman Dream (FREE)
37 J Capri – Boom & Bend Over
38 RDX – The Bruk Out Song
39 Ape Drums – Bashment (Bun Dem) (SLOW ROAST)
40 GTA – Yolohton (FLY EYE)