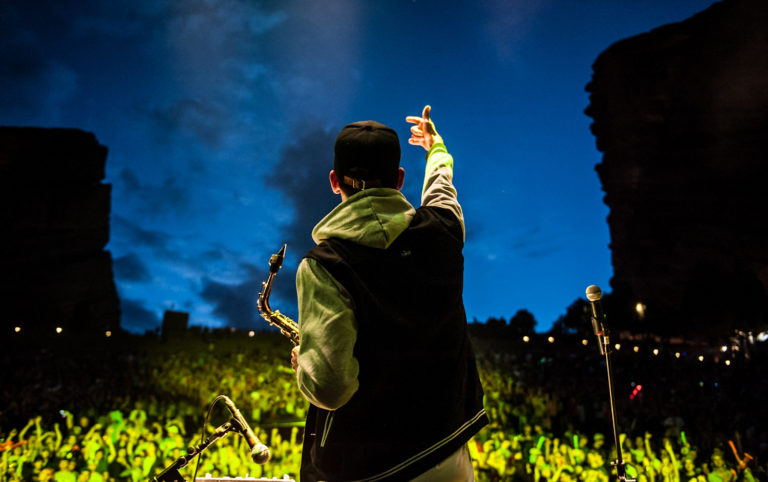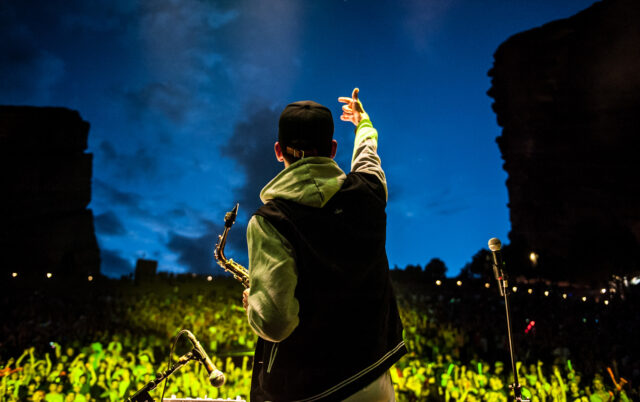 With GRiZ's upcoming album out this Friday, the anticipation is becoming very real. Today, he's shared the final single off his 5th studio album, Good Will Prevail. It\'s a collab that\'s uniquely titled \"Gotta Push On.\" This last glimpse into the project called on Brasstracks and Eric Krasno (who has previously worked with Pretty Lights and Lettuce) to contribute their horn, guitar and vocal skills.
The track title is fitting, since the Detroit-native announced that his 5th studio album would be themed off the hopeless politics of our time, and keeping a positive attitude in the face of so much helplessness. When you hear the soul-driven tune, with Krasno\'s lead vocals, Grant\'s amazing brass solo, and the Gospel-inspired backups lacing the rest of the track, it\'s clear that GRiZ\'s new album will be pulling from the songs of Southern slavery. This is fitting too, since his generic style harpoons itself to these kinds of historical memories. Not to mention, the choice also broadcasts his attention to his craft and where his style is derived, but an indication of where he wants to go in order to rewrite history a little more artistically.
This fourth single follows up a spree of incredible tracks including \"PS GFY\" with Cherub, \"Can't Hold Me Down\" feat. Tash of the London Souls and \"Before I Go\" feat. Leo Napier. Listen below and tell what you think.