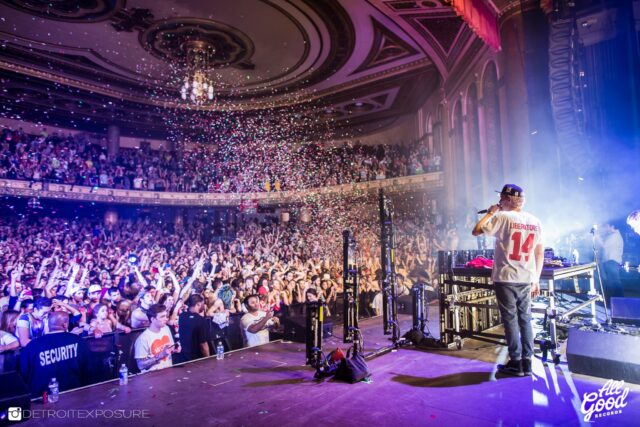 As temperatures start to drop and winter slowly yet steadily approaches, some enthusiasts are actually more excited for winter to come, because it means the return of the jingle-coated frosty funk party!
Neo-funk soul master GRiZ, has announced that his annual GRiZMAS celebration in his hometown Detroit will return. What's even better is that it is not for one day of merry vibes, but two! Coming December 16 and 17, the All Good Records captain will march into the Masonic Temple bracing the outer chills for the inner chills that await the 2016 edition of GRiZMAS!
With fire-summoning supporting acts like Big Wild, Louis the Child, Sunsquabi, and Gosh Pitch, the Masonic Temple is bound to get heated just in time for the holidays.
Tickets are on sale now so plan your holiday festivities ahead!