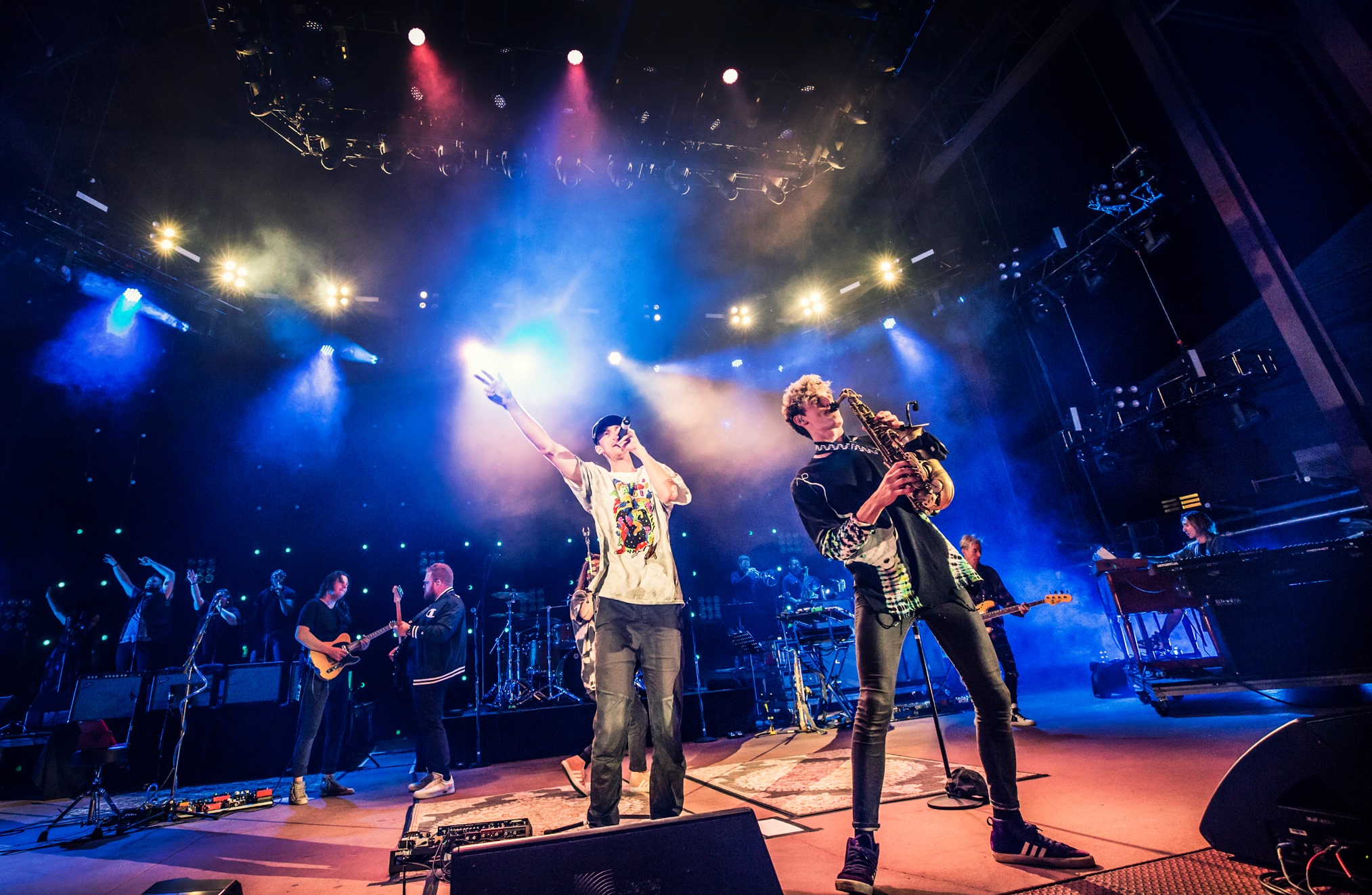 If you're a fan of GRiZ, you know he absolutely adores Red Rocks and Denver. For years he has played an annual Red Rocks show that is he holds deeply close to his heart. Each year usually consists of two different sets, along with some sweet after parties. However, GRiZ recently posted on Twitter that 2019 will be the last Red Rocks show he will perform.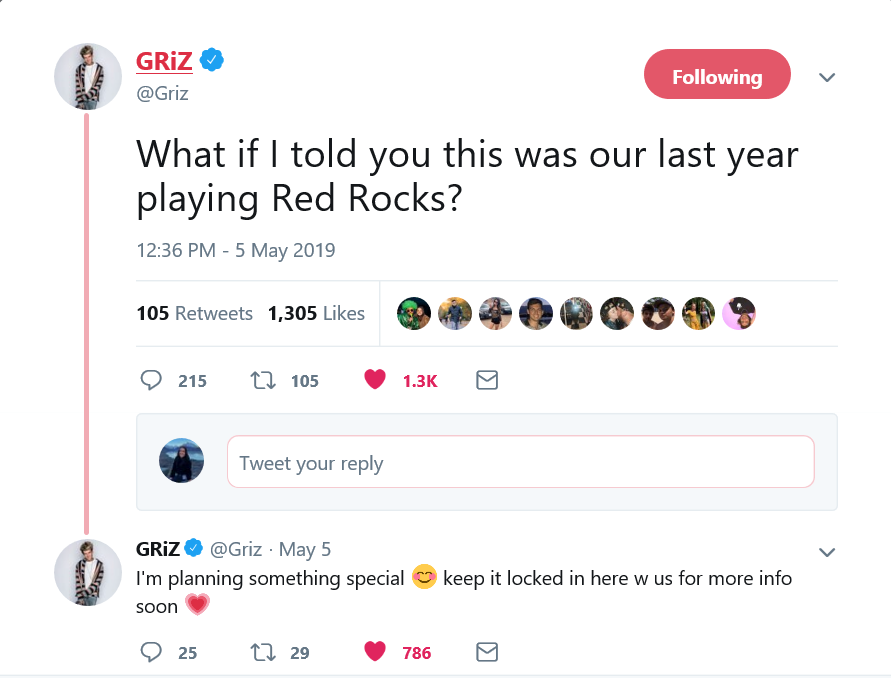 If you're a big fan of GRiZ like I am, there's so many mixed emotions that come with this news. Excitement to head back, bittersweet because it's the last. With that being said, it's sure to be an event that's not to be missed. He's been touring his latest album, Ride Waves. This will be one of the two shows played at Red Rocks. The other is an extremely rare set that all GRiZ fans would kill to see. He will exclusively be playing his music from the years 2010 through 2017 ONLY. Between both sets, this undoubtedly will be a wild weekend.
The event will take place Labor Day Weekend on August 30th and 31st, which is a perfect way to close out summer. Artist presale for the weekend sold out rather quickly, so be sure to be prepared for the next round if you're trying to go. Tickets are expected to go on sale to the general public Friday, May 10 at 10am MT. Also, be sure to follow GRiZ on social media to keep up with further announcements for the event!