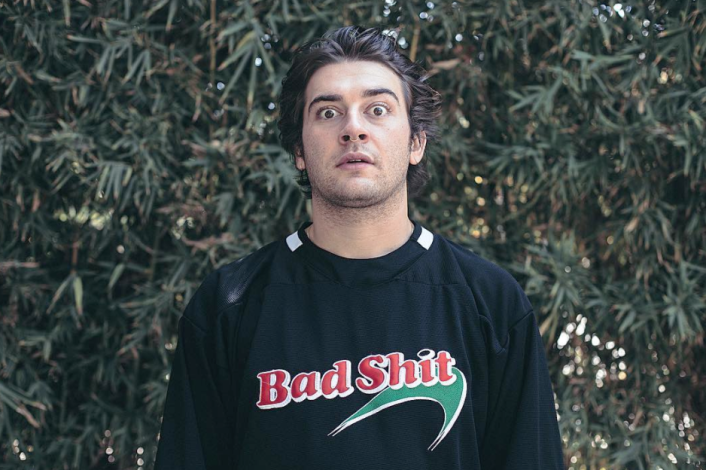 If you're a fan of hip-hop, bass, and heavy metal riffs, then this wildly inventive tune entitled "Colorblind" coming from Getter will get you going. The Shred Collective label head has been able to push his newest and most diverse music yet since the inception of Shred Collective, allowing his following to really see into the mind of the musical genius. His aim is to blend all of his influences into tracks and you can certainly tell what the influences were with this.
Getter has been on a tear lately experimenting with different genres and has been absolutely crushing it. He's put out multiple tracks under his rap alias "Terror Reid" that have become increasingly popular after each release. With the hip-hop influence coming from the bay area, and his interest of heavy metal,, Getter eventually immersed himself into the electronic music world by working with dance music heavy weights Datsik, and Skrillex. Due to his popularity given by the "Suh dude" vines with friend Nick Colletti, Getter has been able to venture into new areas of music.
"Colorblind" is a look into Getter's mind, using all of his influences he has created and produced a sincerely unique track that covers all of his favorite genres seamlessly. The intro is hip-hop with a hint of similarity that Getter has used in past work, that eventually starts to build into a heavy trap drop, and to finish things off he goes full metal for the end of the song. Getter fans will have a taste of the diversity in his musical talents with this track. Along with this release comes his announcements of playing The Hangout Festival in Gulf Shores, Alabama, and Touch Bass Festival, in Australia. With this he will be accompanying Borgore on the Buygore Tour February 10th in Dallas. To check out Getter's newest single "Colorblind" and new tour dates be sure to check out the information below.
Check out the full list of tour dates below and get your tickets now here.
2/2 – El Paso, TX – El Paso County Coliseum
2/9 – Houston, TX – Warehouse Live
2/10 – Dallas, TX – The Bomb Factory (Buygore Tour show)
2/17 – Chandler, AZ – Rawhide Event Center
2/18 – San Diego, CA – Valley View Casino Center
5/20 – Gulf Shores, AL – Hangout Music Festival