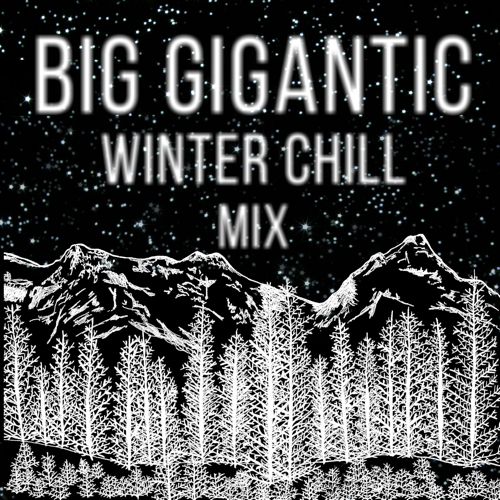 Happy Friday!
This week, our Friday Freebies theme will focus on some crucial mixes for your weekend. Mixes are great for producers because it allows them to express themselves outside of the boundaries self-production holds. They\'re also great for listeners to get a taste of fresh, new music their favorite artists are listening to.
Friday Freebies: Weekend of January 9th, 2015
---
Big Gigantic – Winter Chill Mix
One of the current best live performance acts in dance music has to be Big Gigantic. A blend of live drumming and a smooth saxophone come together, bounded by quality production usually in the dubstep or funk realms of dance music.
This week\'s Featured Freebie is a 50-minute, genre blending mix of some of the hottest new tracks out there. Courtesy of Big Gigantic, we get to jam out to what they\'re currently listening to. The tracklist ranges with tracks from artists like Kanye West, ODESZA, Jauz, Danny Brown, Dillon Francis, and many more. It\'s been a cold winter thus far; now\'s your chance to kick back and listen to some good music indoors.
Check out this mix and download it here:
---
Mija x Blaise James – LONG x OWSLA Mixtape
OWSLA, the label behind the mastermind of Skrillex, has been a host to some of House music\'s rising stars; this includes the genre-free Mija. She teams up with Blaise James to deliver a 2 hour mix packed with primarily House tracks. Be sure to check this one out and get deep in the groove.
Listen to this mix and download it here:
---
In Case You Missed It:
If you saw Adventure Club at Concord Music Hall in December of 2013, you\'ve heard this set live. This week\'s ICYMI is my favorite A.C. set captured while they were touring. Enjoy over 2 hours full of surprises and dancefloor-smashing tunes.
Listen below and download it here:
---
Friday Freebies: Weekend of January 2nd, 2015
Friday Freebies: Weekend of December 26th, 2014
Friday Freebies: Weekend of December 19th, 2014
Friday Freebies: Weekend of December 12th, 2014
Friday Freebies: Weekend of December 5th, 2014
Friday Freebies: Weekend of November 28th, 2014
Friday Freebies: Weekend of November 14th & 21st, 2014
Friday Freebies: Weekend of November 7th, 2014
Friday Freebies: Weekend of October 31st, 2014
Friday Freebies: Weekend of October 24th, 2014
Friday Freebies: Weekend of October 17th, 2014
Friday Freebies: Weekend of October 10th, 2014
Friday Freebies: Weekend of October 3rd, 2014