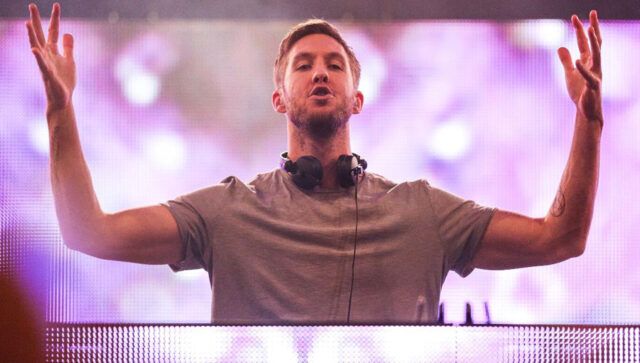 What happens when you smash the Rolling Stones' N.A. touring record, sell millions of albums and add seven-figure endorsements with the likes of Keds, Diet Coke and Apple? If you're Taylor Swift, you clock the biggest single-year payday of your career, according to Forbes.
The "Wildest Dreams" singer pulled in $170 million during our scoring period, making her the highest-paid musician—and the highest-paid celebrity of any stripe—on the planet.
The annual list from Forbes Magazine measures pretax income from June 1, 2015, to June 1, 2016 before deducting management fees. Check out the Top 10 below:
10. Diddy ($62 million)
Makes most of his bucks from outrageously lucrative deal with Diageo's Ciroc vodka and other non-musical ventures; still had time for Bad Boy Reunion Tour this year.
9. Calvin Harris ($63 million)
World's highest-paid DJ made most of his money off Las Vegas gigs, but continues to put out hits like "This Is What You Came For" with Rihanna.
8. Rolling Stones ($66.5 million)
Played just 27 shows during our scoring period, many in American football stadiums, yet out-earned whippersnappers like Justin Bieber and The Weeknd.
7. AC/DC ($67.5 million)
No frontman? No problem. Rockers replaced ailing singer Brian Johnson with Guns N' Roses; Axl Rose; the former may return next year.
6. Garth Brooks ($70 million)
Comeback tour began in 2014, set to stretch into 2017; total gross has soared well into nine-figure territory.
5. Rihanna ($75 million)
Scored her 21st top five single, tying Elvis Presley's chart record; padded totals through endorsement deals with Dior, Puma, Samsung and Stance.
4. Madonna ($76.5 million)
Rebel Heart tour grossed $170 million, bringing career total on the road to $1.4 billion pretax; made additional millions on perfume and clothing.
3. Adele ($80.5 million)
Actually made most of her money on album sales – and grossed millions per night for arena shows, resulting in highest annual earning total of her career.
2. One Direction ($110 million)
Top-earning boyband of all time is now on hiatus, but tail end of $200 million-plus On The Road Again tour kept earning higher than any active band.
1. Taylor Swift ($170 million)
Smashed Rolling Stones' touring record with a gross north of $200 million in North America; added millions more from brands including Keds, Diet Coke and Apple.
Check out the Forbes article for the full list of 30.