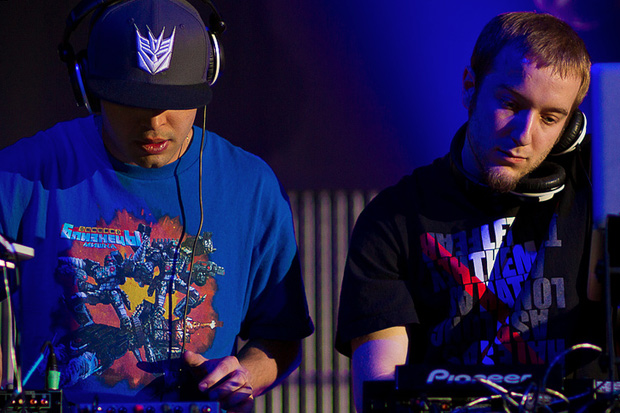 Datsik has reunited with long time comrade and partner-in-filth Excision for \"Redemption.\" the newest single from his Sensei EP. The star studded collab comes chopped full of tough drum kicks, guns blazing and aggressive punches coming at you from every direction. You\'re going to cue up the bass face for this one, because this one is sure to be utilized as a bass weapon in each artist\'s sets.
The two have a lengthy history of collaborative efforts dating back to 2010, working together on heavy hitting tracks like \"Swagga\" and, later on, \"Vindicate.\"Basically, its what we\'ve come to expect from the two dubstep artists but with a whole new twist. Datsik\'s seven-track project will also feature Lox Chatterbox and AD, as well as an impressive collab with Virtual Riot.
Stream \"Redemtion\" below and stay tuned for full EP release set for tomorrow, Dec. 16, on Firepower Records. Pre-orders are running right now.
\'
The EP release coincides with Datsik\'s announcement of the extensive N.A. Ninja Nation 2017 Tour, with support from Crizzly and Virtual Riot, set for end of this year through March. Click here for event/ticket details to see if Datsik is hitting your area.
Tracklist:
1. Datsik – Sensei
2. Datsik & Virtual Riot – Nasty
3. Datsik – Wreckless (feat. AD)
4. Datsik – Just Saiyan\'
5. Datsik – Fly Low (feat. Lox Chatterbox)
6. Datsik – Redemption (feat. Excision)
7. Datsik & Zach The lad – Gravity