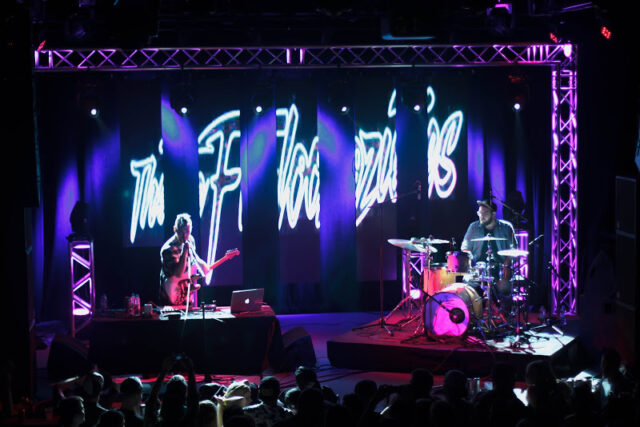 The future funk brother duo of Matt and Mark Hill have just released a preview stream today (over SoundCloud and Spotify) for their new \"Granola Jones\" EP, out next Monday for download. Their combination of cutting-edge electronic production alongside their live instrumentation is what attracted GRiZ to sign the duo to his electro-soul label, All Good Records.
The Floozies also took to their Facebook today to discuss the extended play list a bit:
We stretched out and experimented a lot on this album, from sound design ideas that we\'ve never tried before to singing four part harmony and writing hooks. We are incredibly excited about the results and so ready to share all this new music on the road this year. We\'ve been really fortunate to get to carry out our musical ideas, so we\'re going to keep pushing ourselves to get better and make the best music we can for everyone that\'s allowed us to live this dream.
They also have a huge spring tour on the books with line-up support Sunsquabi, Sugar Beats, Flamingosis, and Russ Liquid. Check out who is on your city line-up HERE. We\'re sure you will be hearing a lot of the material on the tour as well.
All of The Floozies\' music can be downloaded for free from their website. Also, pre-order the new EP on Apple Music if you like to pay for stuff that should be free!