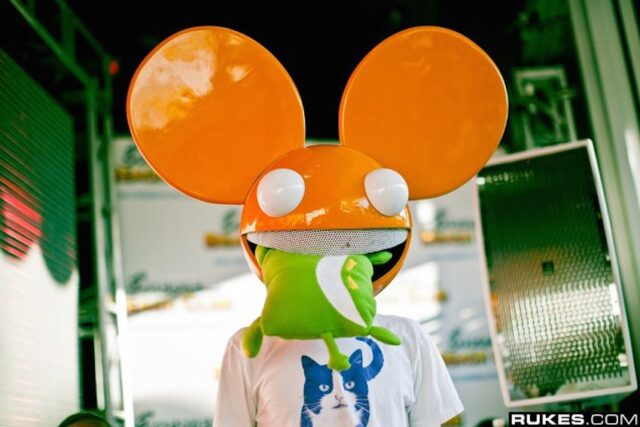 \"lots of shows in a row\" tour is now officially 20 days out!
Coming off his most recent deadmau5 LP release, W:/2016ALBUM/, along with a surprising February project, \"stuff I used to do,\" the anticipation is higher than ever for Zimmerman\'s return to the U.S. this spring. The tour kicks off at the end of this month with a three-night run in NYC, which will also feature the initial live unveiling of the hyped Cube 2.1 stage production.
Yesterday, Zimmerman took to his Twitter to announce that his buddy and former label mate, Jon Gooch, better known under his Feed Me and Spor aliases, would be joining him on his upcoming \"lots of shows in a row\" tour.
20 days till tour! thought I'd bring @feedme along. 😉 https://t.co/ryAkqM9Gvh

— dead mow cinco (@deadmau5) March 9, 2017
Check out the tour dates for the \"lots of shows in a row\" below, and grab your ticket here if your city is not yet sold out.
Also check out Feed Me\'s recent remix of one of a deamau5 classic, \"Strobe.\"
Photo by Rukes.com