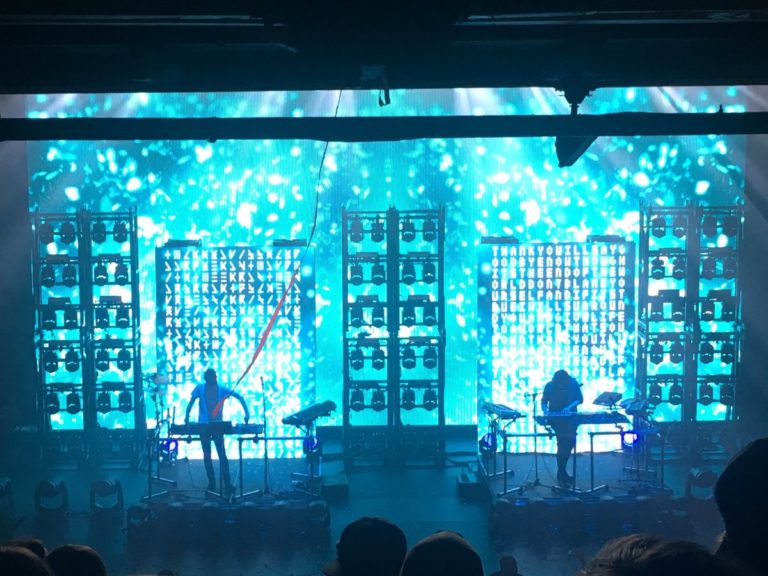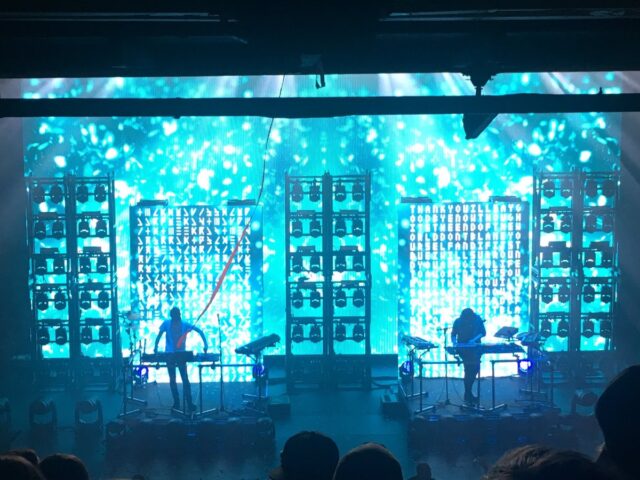 There is no doubt that the world of Electronic Music collectively gasped when Madeon and Porter Robinson's Shelter tour was announced this August.
True to these artists' legendary renown, it appears that this hype was raised for good reason. Rave reviews and fan videos have been continuously bombarding the internet since the floodgates were opened on the 29th. Amazingly, no more than a day after this first show, a comprehensive tracklist has been compiled alongside a full recording of the set.
The hour-and-eight-minute long Periscope video demonstrates the incredible power of this duo's music; Madeon and Porter truly elicit a sea of voices from the audience.
You can catch the set (albeit with a few small gaps) below:
Setlist thanks to /u/holdsh1ft on Reddit:
Porter Robinson & Madeon – Shelter (Shelter Intro Version) w/ Porter Robinson – Divinity (Chopped Vocals)
Madeon – Pay No Mind w/ Mat Zo & Porter Robinson – Easy (Acapella)
Mat Zo & Porter Robinson – Easy (Shelter Version) w/ Nero – The Thrill (Porter Robinson Remix) [Outro]
Porter Robinson – Sad Machine w/ Madeon – Only Way Out (Arp) w/ Madeon – You\'re On (Acapella)
Madeon – You\'re On (Adventure Live Version)
Madeon – You\'re On (Shelter Version, in a somewhat similar style to Fresh Static Snow Live Version)
Madeon – OK (Live Version) w/ Madeon – Albatross (Arp) w/ Porter Robinson – Lionhearted (Lead)
Porter Robinson – Flicker (Shelter Version) w/ Rustie – Big Catzz (Porter Robinson Remix [Lead]?) w/ Madeon – Pay No Mind (Vocoder Vocals)
Madeon – Finale w/ Madeon – Cut The Kid (Acapella)
Madeon – Cut The Kid (Shelter Version)
Madeon & Porter Robinson – ID w/ Porter Robinson – Sad Machine (Acapella)
Madeon – Imperium (Shelter Version) w/ Ubelkeit (?)
Madeon – Pop Culture (Shelter Version) w/ Porter Robinson – Say My Name (Acapella)
Madeon – Technicolor (Shelter Version)
Porter Robinson – Divinity w/ Madeon – Technicolor (Lead) w/ Madeon ft. Aquilo – Innocence (Acapella)
Madeon – La Lune (Shelter Version) w/ Porter Robinson – Sea of Voices (Acapella)
Porter Robinson – Sea of Voices (Shelter Version)
Porter Robinson – Fresh Static Snow (Shelter Version)
Madeon – Home (Shelter Version) [Vocaloid Vocal]
Madeon – Beings (Shelter Version)
Madeon – Pixel Empire (Shelter Version) Porter Robinson – Fellow Feeling w/ Madeon – Icarus (Shelter Version)
Photo Credit: Ale