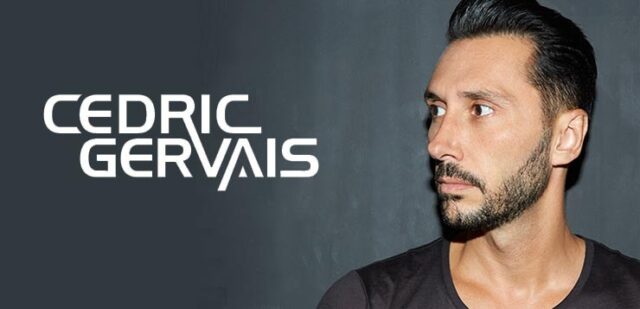 This past week I had the pleasure of sitting down with Grammy Award winning producer Cedric Gervais immediately before he took his talents to the Mid dance floor. Cedric has a new record featuring Juanes which is available now, and we were excited for the opportunity to chat with him about his previous success, the new record, and his exciting future.
EDMC: I'm Cameron with EDM Chicago, thanks for taking the interview. You've got your collaboration with Juanes out December 4th. Can you tell us a little bit about how that collaboration came together, and how you linked up in the studio?
Cedric Gervais: I was a big fan of his. I've been playing Columbia for many years, and he's a big artist in all Latin countries. He's very respected, I am a big fan of his music, I bought his album and everything, and we tried to do something different. I like what he does, and I respect it; it's not cheesy. So it was an experiment, and apparently the song was blowing up everywhere. It's coming out December 4th and he's performing with me in Columbia on my show, there's going to be 25,000 people there, so he's really involved with the song, which is great.
EDMC: One reason a lot of people know you, and how I came to know you is through your diverse set of remixes. Is there anything in particular in a song that you look for when you decide to give it the remix treatment?
Cedric Gervais: Yeah, it's got to make sense, and it's got to work in my world. I've turned down so many people, even big artists, people that I like because the song doesn't make sense for me. It's not about the money, it's about making the right thing, and looking for the right song.
EDMC: While I was researching your work, I also discovered you had a couple tracks featured in the Mark Wahlberg movie "Pain & Gain" –
Cedric Gervais: Yes, I have a role in it as well; I'm acting. My friend Michael Bay made the movie; I'm in it, and have two songs in it. Then I just did another movie with my other friend Peter Berg, about the BP explosion. I have a big scene in there with Mark Wahlberg, Kirk Russell, John Malkovich, and Kate Hudson, and right now I'm making the music for the movie.
EDMC: Yeah, that was going to be my question, would you ever consider sound tracking a movie?
Cedric Gervais: Ya, I'm doing that, and it's a big motion picture about the BP oil spill in the Gulf of Mexico. Then we're going to do [a movie about] the Boston Marathon next, and we're shooting that one in July. I'm doing the music for that one as well.
EDMC: Say we were on a road trip, and I hand you the aux cord—who would I expect to hear you play?
Cedric Gervais: Nirvana, Jimi Hendrix, The Doors…
EDMC: (laughs) I wasn't expecting that, but that's awesome. Now you've been recognized on some of the biggest stages in the industry leading all the way up to winning a Grammy award. Are there any goals you still hope to accomplish in this industry?
Cedric Gervais: (laughs) I haven't accomplished anything. I'm still trying to accomplish a lot, like trying to take over the world. If I set a goal, and think that the Grammy's are the highest, then I'm only going to go downhill from there. For me, it's all in the past, I don't even think about it. I just try to push forward and keep going.
EDMC: Finally, what can your fans expect from you to close out this year, and in the near future?
Cedric Gervais: To close out the year, more touring, but honestly I've been in the studio the past three months nonstop preparing for 2016. There's going to be a new release from me every month next year. I'm working with people a lot of people wouldn't expect like the Weeknd, Keiza… there's so many new records I'm working on.
EDMC: Awesome, I look forward to that, and thanks for taking the interview.
Cedric Gervais: No problem.
Thanks again to Cedric Gervais for chatting with us, and to the Mid for hosting the interview. Keep up with Cedric as he aims to close out 2015 starting with his new release \"Este Amor\" featuring Juanes!