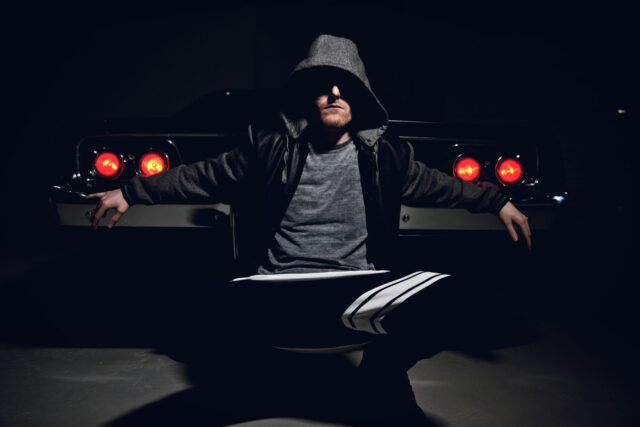 We got the chance to fire some questions at Jonney, who produces under the name JOYRIDE. If that doesn\'t immediately ring a bell, maybe this will: together with Oren he also creates music under the name \'Let\'s Be Friends\'.
JOYRIDE\'s music hits hard and on his SoundCloud page you will already find 5 tracks that are all free to download, plus a free mixtape which is also worth checking out. For now I can only say: fasten your seatbelts, play out those tracks on an excessively loud volume and enjoy the interview.
Can you introduce yourself to us?
Yep. My name is Jonney [John], I make music as Joyryde.
How do you describe your own sound?
I guess a mix of new style USA Bass House / Trap but in a Old School UK Garage Frame. At least for the moment I am feeling like that. Definitely a mix of UK, US, Old & New.
So far, you have only released free tracks to get your name out there. Are you also working on something like a (paid) EP?
Actually no. I am fixated on just making music, bettering my connection with my audience and trying to develop a 360 vision for my project. Charging money [which I love] just for music could stunt the creative motive. EP\'s Maybe. But I think I need more time to just hang with my listeners.
You are clearly a petrolhead. Which car(s) do you own yourself and do you have a dream car?
I was asked this on FB the other day, I\'ll reply with what I said to him \"I wont be cruel with favoritism but a 69 Nova or Camaro Matte Black might do it.\" … I am all for Green Energy. Just call me when it kicks ass 😛
What is your favorite movie about cars?
Death Proof was a big one. Kurt Russell alone fucking killed it. Was a bit confused at times in the new Mad Max but some of the cars there are really mad. Oh and of course watching Ricky Bobby win in reverse in Talladega Nights was a big inspiration. \"If you\'re not first, you\'re last\" haha.
How long did it take you to produce your newest track 'SPEED TRAP'?
I wrote it in about 5 days but it was on ice for about 3 weeks while I made a few other ideas just to see if it still felt good. I also needed to edit the video and all that shit which takes a bit too. It still did so I just went with it..
What influenced you when you were working on it?
Honestly I am highly influenced by cinema & urban music and culture. Musically I have been listening to a lot of that LA / Bass / Jackin House like JAUZ, Ghastly and all that crowd and trying to connect the dots the UK garage sound I grew up around. .. Thinking of the \'Bigger Picture\' helps a lot also, they are singles essentially but I hope when I look back at this in the future they all sit together as a pack!
With LBF you are working on an album. Do you have any news about that project?
LBF records are fun and I am always writing ideas, But to force them into releases or an album? Nah, Thats bullshit and I don\'t wanna do that to my listeners. When tunes are good enough, they will come out. Just wanna be a guy who makes ideas.