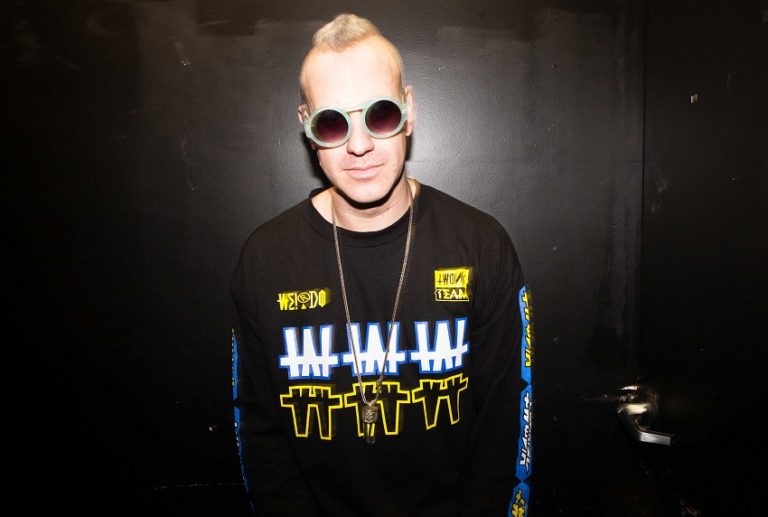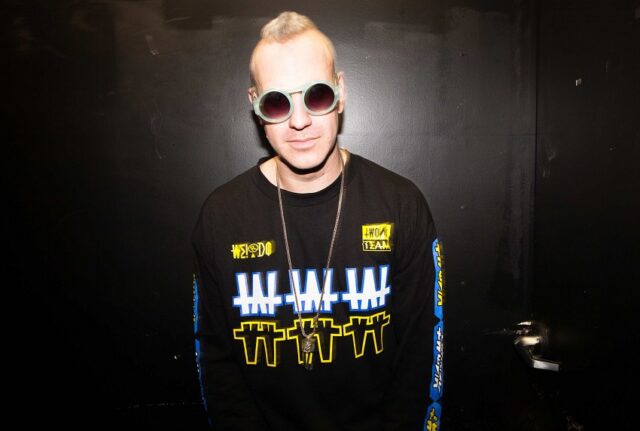 On Saturday night, the TWONK Di NATION Tour made its last stop in Chicago at the Concord Music Hall. The night was filled with unbelievable amounts of bass and amazing sets from Y2K, Dr. Fresch, Party Favor and Brillz. No one held back on this last night of the tour — Brillz and Party Favor even hit the stage together to make the Chicago crowd lose their minds one last time.
Before Brillz took to the stage for his final performance on his TWONK Di NATION Tour, I was lucky enough to be able to sit down with him and ask him a few questions about the tour and what the rest of 2016 looks like for him.
I have to ask you for my sake and I'm sure others, where does the name Brillz come from? While we\'re at it, lets talk about TWONK, too.
\"Okay, Brillz…see, in LA, everyone abbreviates everything, like \'totes, def.\' One time I heard someone say that they wanted ketchup for their bacon, so they said, \'I need some ketch for my bacs.\' So there's an abbreviated slang culture there, and it kind of cracks me up. And early on when I was writing a lot of music and I didn't have a name yet, I was playing it for some friends, and one of them wanted to say that it was brilliant. And he said \'that's brillz.\' And I said \'that's it, it's Brillz, that's dope.\' So I started calling myself Brillz.\"
Alright so now TWONK…where does that come from?
\"The fuck if I know. Some alien, other worldly intelligence…it just came to me as a present I think. I'm still figuring out what it is to this day.\"
What inspires your music making process? What goes into your music, what goes into your tracks?
\"Right now, the thing that most inspires me is thinking about our world and how everything is a frequency and everything is a vibration — music is a vibration. I'm just trying to put my frequencies and my vibrations into my sound and my music and blast it out to the world. Just the fact that I have the ability to create…that's really inspiring itself. When I sit down I almost play god to my own art, and that's really inspiring to me. I'm also inspired by nature and fashion designers. The thing I love about fashion designers is they come up with all these ideas, and they do a spring or summer collection, and once that's over they're just done. Then their fall collection is a completely new thing. They're always doing a new thing every season. It's so inspiring since in this kind of music, it gets very repetitive and saturated — those guys inspire me to keep it fresh and do something new.\"
How did you pick the DJs to accompany you on the TWONK Di NATION tour?
\"I guess there's a couple reasons. One, I met them and I think they're really dope individuals who have strong visions. Two, I just really like their music. I vibe with them.\"
What have been some of your favorite moments on this tour so far, since this is your last stop on the tour?
\"We don't even have enough time for all of them…but the BEST moments were when a lot of my other friends and DJs got to come out and join the squad that we already had. So in New York, Kurt from Flosstradamus came out to Webster Hall — everyone was going crazy and it was so great to have him on stage, he's been a huge inspiration. Then at the LA show, we had a ton of special guests. Kill the Noise came out, A-Trak came out, Ookay was there. And we all went back to back for an hour. And that show was sold out, so the combination of those things definitely made it one of the most memorable. Then just two weeks ago in Seattle, GTA was in town so they came out during our set and played Prison Riot and everyone went nuts. Afterwards we went to Foundation and played with GTA at their show…so that was definitely a huge highlight for sure. Feeling all the love from the community and all of the other artists and, you know, the vibe that everyone brings.\"
What do you have planned for the rest of 2016?
\"I'm going to Australia and Europe for tours. I'm also working on a LOT of music right now.\"
Are you thinking about another EP or an album?
\"I'm thinking…however it gets broken up, a lot of originals and collabs will be released. It would be great to do an album, but I haven't announced anything, but there are going to be releases for sure. On top of that, just playing a bunch of festivals, we have our TWONK Miami party after Ultra on Sunday.\"
Tell me something about yourself that a lot of people don\'t know.
\"I have more pictures on my phone of my dog than anything else. He has an Instagram…@theadventuresofmagik, you can follow him. He's a rescue, and they told us they think he's a pomeranian/chihuahua mix. Hmm what else…I got a GI Joe army helmet stuck up my nose when I was a kid and I had to go to the hospital. I never told anyone that.\"
It was a huge honor to be able to sit down and talk to the TWONK king himself, Brillz. As for us over at EDM Chicago, we cannot wait to hear what new music you bring to us in 2016.