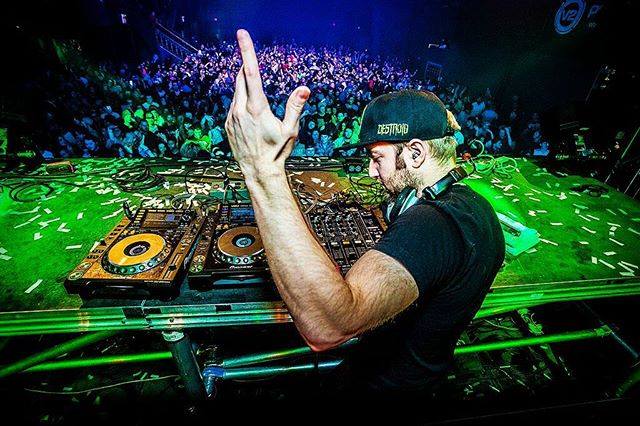 With the arrival of Excision\'s Virus album tonight at midnight, Jeff Abel premiered his newest single today, entitled \"Drowning\" (feat. Akylla) via This Song Is Sick. And all things once dark and dubstep have taken a turn for the melodic with this particular track.
My new album "Virus" is out at Midnight!! https://t.co/aMOldPwned pic.twitter.com/gApgnVAokK

— Excision (@Excision) October 24, 2016
Previous tracks that have surfaced from the new album have come to us in the vein of Abel\'s usual dark and aggressive sound stamp, such as \"The Paradox\", \"Final Boss\" and his collab with Space Laces \"Throwin Elbows.\" Yet, this newest release embraces a more melodic direction that showcases an artist evolution toward the orchestral and cinematic. Akylla\'s ominous vocals echoes across the entire track giving the production a dark ambient feeling for listeners.
Listen to the premiere exclusively on ThisSongIsSick.com, and be sure to grab your copy of Excision\'s album via iTunes which includes some heavy collaborations with Datsik, Prototype, Dion Timmer and more.
Tracklist:
1. Virus
2. Neck Brace (ft. Messinian)
3. Throwin\' Elbows (ft. Space Laces)
4. Rave Thing
5. Drowning (ft. Akylla)
6. Africa (ft. Dion Timmer)
7. Are You Ready (ft. Protohype)
8. Death Wish (ft. Sam King)
9. Mirror (ft. Dion Timmer)
10. Generator
11. G Shit (ft. Sam King)
12. Her (ft. Dion Timmer)
13. With You (ft. Madi)
14. Final Boss (ft. Dion Timmer)
15. The Paradox
16. Harambe (ft. Datsik & Dion Timmer)
H/T ThisSongIsSick