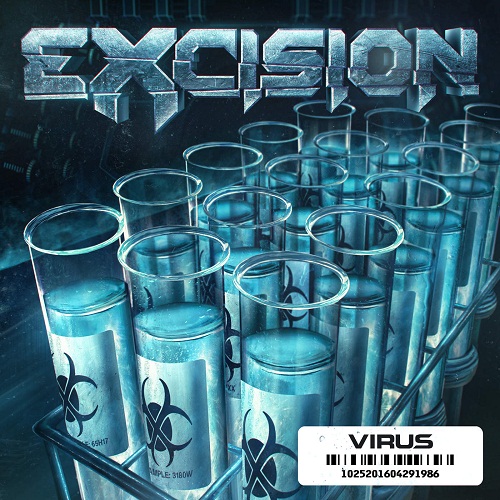 Like clock work, the highly anticipated and heavily filth-ridden Virus album has dropped in the wee hours of the night and the internet is now buzzing with excitement. Just last night, Excision, aka Jeff Abel, premiered a more melodic dubstep track from the new album exclusively on ThisSongIsSick.com.
Today, the entire LP is available for Spotify stream below, or you can purchase it via iTunes.
While the album features some classic Excision-style head bangers, such as "Neck Brace" with Messinian, there's also more mellow tracks like "Drowning" featuring Akylla and "With You" featuring Madi, a former Slushii collborator. The Virus LP does a phenomenal job of sampling a wide range of dubstep sub genres, while staying true to the sound stamp that Excision has created for himself. But fans have so far been receiving the new album with mixed reviews.