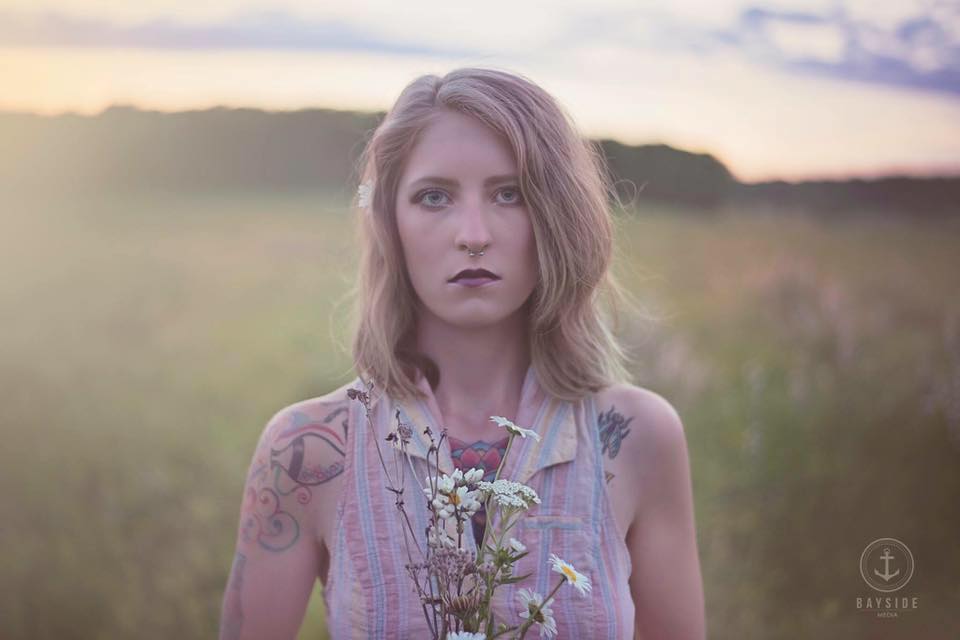 Emilie Brandt is an extremely talented singer and artist from Milwaukee, WI. With her recent move to Denver, Emily has been focusing on the release of her album, Freeform. She's released two songs from the album via her SoundCloud page, and has many other previous releases as well. Most noteworthy, Emilie has a song she collaborated with Illenium on called "Lost". Today her album is available to purchase or stream!
I had the privilege of getting to know Emilie quite a bit more and really learn about her style as an artist. We talked about her inspirations, creative senses, her new album, and more as seen below!
Hey Emilie! Thanks for taking the time to have this interview with us, we're really excited to get to know you a little bit more. Starting off, why don't you tell us a little about how you got started making music?
I picked up an acoustic guitar for the first time when I was a teen. I taught myself a few chords and then learned a few songs before I started writing my own. An acoustic song I wrote/recorded was picked up by a label for one of their producers to remix and from that point forward I started to focus on the pop/electronic realm.
How was it working with Illenium on your track together, 'Lost"? Seeing as you're both from Denver, it's really cool to see Denver talents coming together to collaborate. Tell us about how you found each other and got inspired to work together.
I'm actually from Milwaukee but I've been living in Colorado since August. When Nick was working on the Awake album, he was looking for a top-line for the first version of what is now titled 'Lost'. We were approached about the track and I didn't hesitate to write to it, record it, and send it back as quickly as possible. I had no idea it would catch on but Nick contacted my team the next day and said he loved it and wanted to move forward with it.  
Are there any artists you're hoping to work with sometime soon?
Part of the reason I love what I do is meeting and working with different artists from all different genres and backgrounds. I love collaborating— sure, one mind can write a cool song but two minds coming together to write a song opens up so many more doors. There's no one in particular I'm hoping to work with, but I always keep an open mind to those sorts of things.
We really like the singles you've released so far. What is your process when creating your music? Do you form the lyrics and then build the sound around it?
Thank you!!! That makes me so happy to hear. All of my songs have different origins— sometimes I'll write a song on my acoustic guitar and send a voice memo on my phone to a producer and they'll write the track around it. Other times, like how the collaboration with Nick happened, producers will be looking for vocals and lyrics for an instrumental track they've put together and I'll sit and write to it. Both ways of writing are very different to me but it's nice to switch it up and exercise my writing muscles by doing both.
When writing your lyrics, what usually inspires your creativity? Would you say each song you create tells a personal story to listeners?
Existing as a human being is a really weird experience, and although everyone's life is different, I feel like we all experience similar emotions. Songwriting and self-expression have always been super important to me because it allows me to relate to others on a very personal level; I have always found comfort in knowing that I'm not alone. Every time I hear one of my songs, my mind basically time travels back to the time when I wrote the lyrics. It's usually a very nostalgic experience for me but it reminds me that I've grown as a person since the time I wrote the song and that I definitely got through whatever it was.
Tell us a little bit about your upcoming album! What is the inspiration behind it and what can fans expect?
'Freeform' is my debut album and I'm so excited to share it with everyone. The definition of freeform is 'not conforming to a regular structure or shape' and I felt that was the only word that could tie all the different sounds together. I arranged the album like a storyboard, starting with a song called 'Bad For Me' which I felt was a concept/ point in my life that inspired a lot of the other tracks, so it felt right to have that be the opening track. There are nine songs total and the last one is called 'Shed My Skin', a song about finding yourself again after a tough breakup. Overall, this album is me, just pouring out my feelings in hopes of connecting with people from all walks of life that can relate.
Do you have any other upcoming projects you'd like to share with us? Any upcoming features?? 
I can't spill the beans just yet, but I will say that there are a lot of beautiful collaborations to look forward to in 2018!
Check out Emilie's brand new album on Spotify or Apple Music.