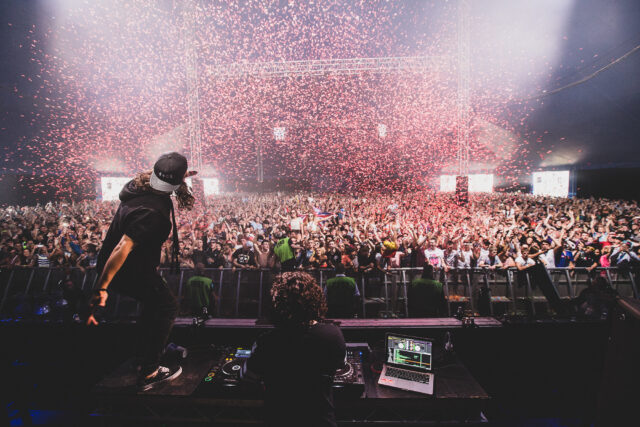 Canadian electronic duo DVBBS are back with a dynamic mix on Sirius XM\'s The Cookout.
An hour compilation of fan familiar tracks with obscure jams in between, the bombastic brothers deliver a sonic Tsunami as the Cookout\'s weekly chef.
Spread out in a wide range of EDM sub genres, DVBBS show off their talent by stitching together downtempo melodies, groovy house beats, party-friendly bangers, and their signature enraging hard style. In other words, this mix will have you going from soft head bobbing and steady neck jerking to holding yourself back from furious fist bumping and bouncing like you\'ve never bounced before.
Their Cookout debut is a perfect hour long jam to get you in the mood for any activity that may await you on a day like this.
Tune in now and check here for a tracklist.