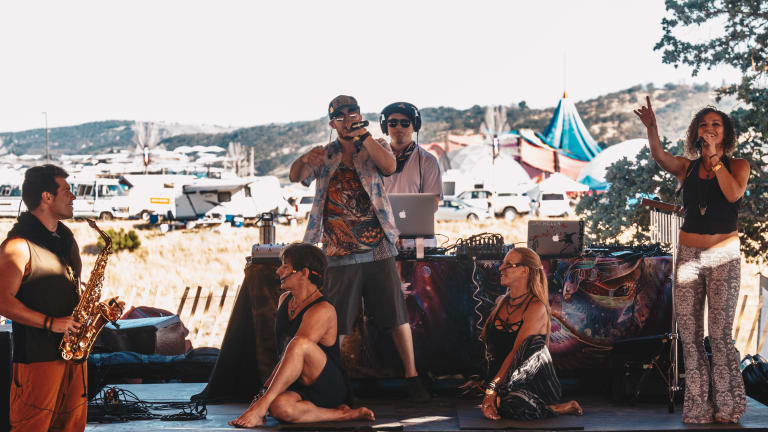 If Drishti Beats hasn't been on your radar before, they will be now. The downtempo yoga bass collective released their newest atmospheric masterpiece "It's All Good," and it's truly a treat for all ears.
A showcase of stunning jazz instrumentation, soul soothing vocals, and soaring saxophone riffs, "It's All Good" transports listeners to a happy place. Lead singer Ariel Lowell's buoyant vocals ride blissfully atop intricate production from Ryan Golbus. Ricardo Branco's shining saxophone skills pair beautifully with Alec Lowell's poetic rap, adding a sultry layer to an already lovely track.
Drishti Beats is forced to be reckoned with in all things vibey and groovy. Make sure to check out their new single below, and keep an eye out for what's next.