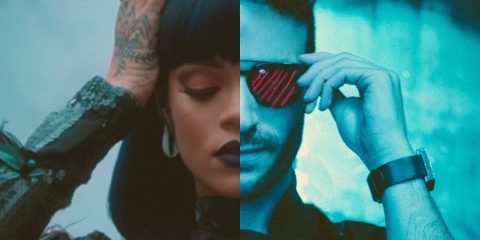 Many producers/DJs have offered previews of new music through their Snapchats. Don Diablo, known for his work with Tiesto on \"Chemicals\", previewed what seems to be a Rihanna remix. At first, many speculated that it might be a collaboration.
The image was also posted on Reddit, which raised suspicions that it might just be a remix. Another Snapchat seems to confirm that it will be a remix of Rihanna\'s \"Love on the Brain\"
Don Diablo has already remixed the likes of major pop stars such as Madonna, Ed Sheeran, and Bastille. We can\'t wait to see what he has in store for his take on Rihanna!