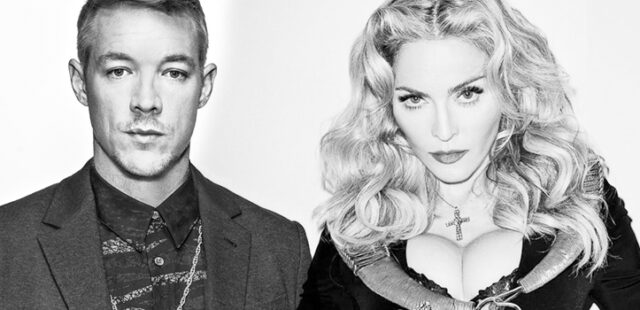 A couple months back, Diplo announced that he was in the studio producing a song for the \"queen of pop\" Madonna which also features female rapper Nicki Minaj.  Curious as to what the collaboration would sound like on a recorded track?  Well the wait is over.  I introduce to you \"Bitch I\'m Madonna.\"
You may or may not have heard the song already due to the unfortunate leak of Madonna\'s upcoming album Rebel Heart late last year.  However, this proves to be the official and completed track since it was released by Diplo himself two days ago on his SoundCloud.  The single is able to come together surprisingly and contains everything you would expect it to from the three individual artists.  It features Madonna\'s usual catchy pop lyrics, Diplo\'s aggressive trap beats, and Nicki\'s infamous rap verses.  The DJ actually produced multiple tracks on Rebel Heart so if you like what you hear, you may want to consider checking out the rest of the album.  Gotta give credit to all of these artists for stepping outside of their comfort zones by expanding their musical genres.
Are you liking the new sound?  Listen to \"Bitch I\'m Madonna\" below and purchase it here.