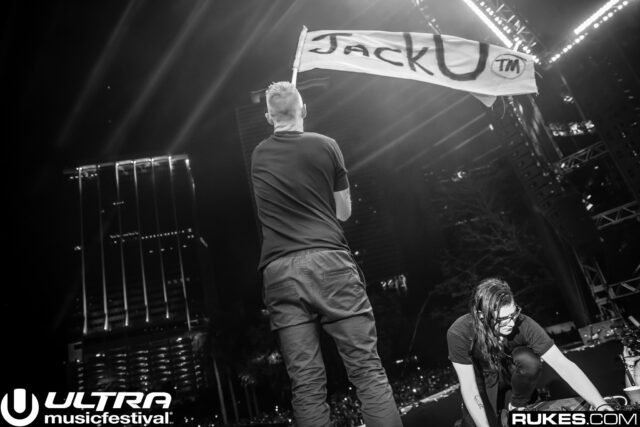 Easily one of the most influential duos in EDM, Jack Ü delivered the perfect storm of an enticing live show and fat catalog of chart destroying bangers. But when the world needed them most, they vanished. Seven months later, and the EDM world hasn\'t heard much news from either of the two besides the rumor that Diplo and Sonny shelved Ü for personal reasons. Well, earlier today, a Q&A session went down where Diplo took on the elephant in the room.
While most of the questions gravitated around Major Lazer, Mad Decent and his own views on the music industry, a question from the crowd got the ball rolling on the Jack Ü conversation. Dip\'s response to \"Will we see any more of Jack Ü?\" garnered this response…
\"Hopefully. Right now I'm just doing a lot of new Major Lazer stuff and Diplo stuff. The thing with Jack Ü is complicated, because of Atlantic. Skrillex is signed to that label and it's difficult to do anything with that. I hate major labels, so I don't really want to do anything with major labels. So it's hard."
So, if we can gracefully read in between the lines here, it seems that Dip and Sonny got tired of the big label politics and wanted to take a break from the passive agressive fighting. What that means for the duo at large is hard to make out of Diplo\'s rhetoric, but we can only hope they can get their label to cooperate so we can more of this Florence and The Machine collab, among other IDs that are creeping up.
Photo by: Rukes.com