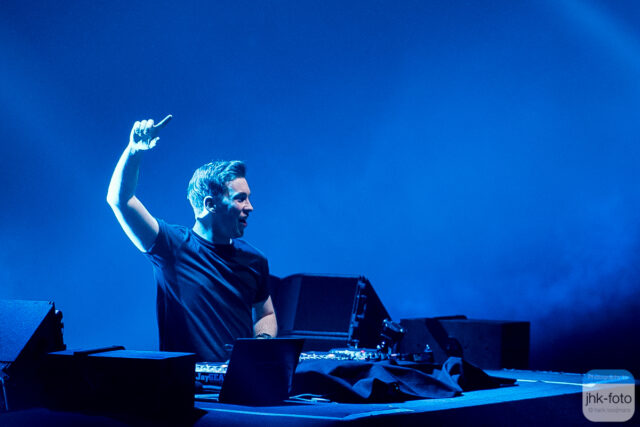 UPDATE: It seems that the world\'s #1 DJ isn\'t sitting around copying underground artists, rather just blatantly stealing melodies from a sample pack. According to one of our Facebook fans, and fellow producer Asalto, it seems that both Hardwell and Yeck Mar grabbed the lead melody from the EDM sample pack, Sounds to Sample\'s \"Progressive MIDI Sounds 2\", which you can hear in the demo of the pack around the 56-second mark. Regardless, it seems like a pretty easy cop-out, especially for a new lead, promotional single, slated for the Fall season. I guess, it\'s at least good that Hardwell isn\'t stealing from underground artists.
---
Hardwell\'s been the talk of the town lately, with some new singles in the pipeline and a crazy Tomorrowland 2015, many still wondering if he\'s going to retain his #1 spot in this year\'s DJ Mag voting competition. However, it seems he might actually be in the middle of a pretty big deal in the EDM production world – copying.
Hardwell is slated to premiere his upcoming single, \"Mad World\" featuring Jake Reese, in tomorrow\'s episode of Hardwell On Air and played it out for the first time at Ultra 2015, yet somehow there\'s a big part of the song that may have been around a little bit earlier. Pointed out by many who upload \"rips\" of upcoming music onto YouTube, it appears that the main melody of the new \"Mad World\" single was already copywritten, and belongs to a song called \"Smile With Your Eyes\" by Yeck Mar.
The exact same melody is used in both singles, just slightly pitched in Hardwell\'s version. What\'s even crazier, is that Yeck Mar\'s song was released in September 2014 – an entire year before anyone had even heard the new Hardwell single. So, what could have been a simple amateur artist copy is singlehandedly ruled out, and now Hardwell may find himself in a sticky situation. What was once a rare occurance between Wildstylez and Deadmau5, or Arty and will.i.am, has now turned into a common reoccurance, where producers are beginning to take and \"sample\" others music freely, with no credit given to the original producer.
Unfortunately, \"Mad World\" is not officially released yet, so it\'s possible that Yeck Mar is sampled and credited in the song, but we highly suspect that it is not the case. It is also possible that Yeck Mar used a progression from a sample pack, but then would again beg the question – why is the world\'s #1 DJ using a sample pack? Check out the rip from Ultra below, and then the mix by Yeck Mar – it\'s the same chord progression.