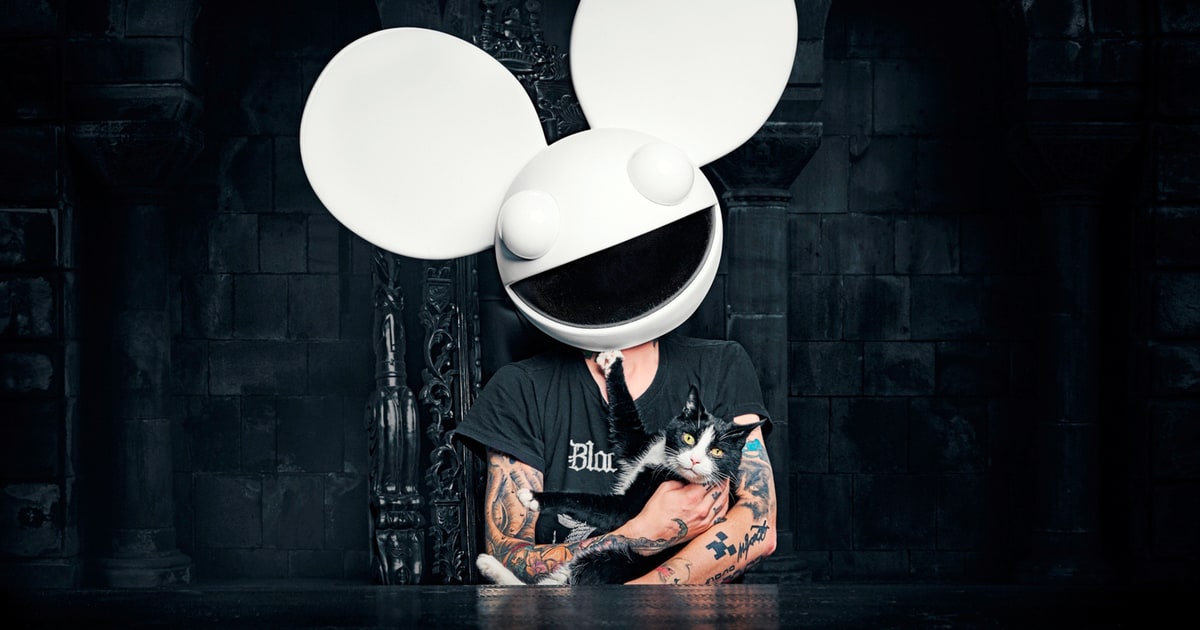 In a message sent to his mailing list today, Joel Zimmerman offered up his latest album \'stuff i used to do,\' available for free via file-sharing WeTransfer. The album features previously unreleased music from 1998 to 2007, leaning heavily on 90s upbeat-inspired compositions, and includes an alternate version of \"Creep\" from 2014\'s while(1<2).
The release confirms a previous Facebook post from Zimmerman\'s mau5trap label that initially announced it\'s release for free…before promptly being deleted. A usually outspoken bloke, deadmau5 had been pretty silent (surprising) regarding whether the album would be released free of charge. Instead, he released an album minimix in the last couple of days.
The new album is a little more edgy than the usual steady deamau5 sound design, with a gritty, experimental progression and harder hitting electro house energy. It\'s clear that Zimmerman is having fun with multiple genres and no sense of direction here.
The free download is only available for one week, so be sure to get your hands on it right now. Beginning March 3rd, \'the album will be available for purchase on all major digital retailers with 3 new exclusive unreleased tracks.
stuff i used to do – Free Download Tracklist
Messages from nowhere
Digitol
Screen door
Squid
50 something cats
Charlie can\'t dance
My opinion
HaxPigMeow
Obsidian
Long walk off a short pier
Support
Superlover
Creep (Atl. version)