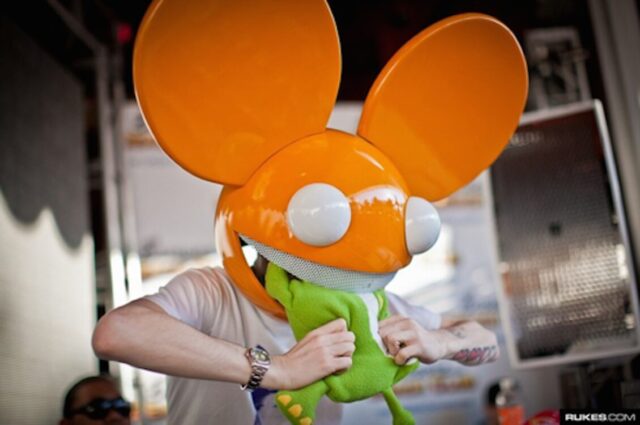 Photo by Rukes
deadmau5's BBC Radio 1 residency has been a blessing to all mau5trap fanatics. Usually, Joel Zimmerman strictly plays his own music during his live shows, but his BBC broadcasts usually exclusively features music from other artists.
Zimmerman's May 4 BBC Radio 1 show was no different. To kick it off, he premiered Feed Me's new track, "Existential Crisis" from his upcoming mau5trap EP.
Check out the new track below, as well as the rest of deadmau5's mix.

1. Feed Me – Existential Crisis
2. Layton Giordani – Tigerlilly
3. Christian Hornbostel – LZ 130
4. Josh Butler – Inside
5. OC & Verde – Rain
6. Mario Ochoa – One Shot
7. Lluis Ribalta – Belial
8. Skober – Phoenix Rose (Spektre Remix)
9. Gallya – Machines Are Spdy
10. Frankyeffe – White Dwarf
11. Charles Ramirez – Up & Down
12. Fehrplay – Prophet
13. Grum – Reflections
14. Jeremy Olander – Billinghurst
15. Kölsch – Goldfisch
16. Sasha – Channel Deq (Max Cooper Remix)
17. Tinlicker (Jordi van Achthoven & Micha Heyboer) – Donderdag
18. ATTLAS – Further