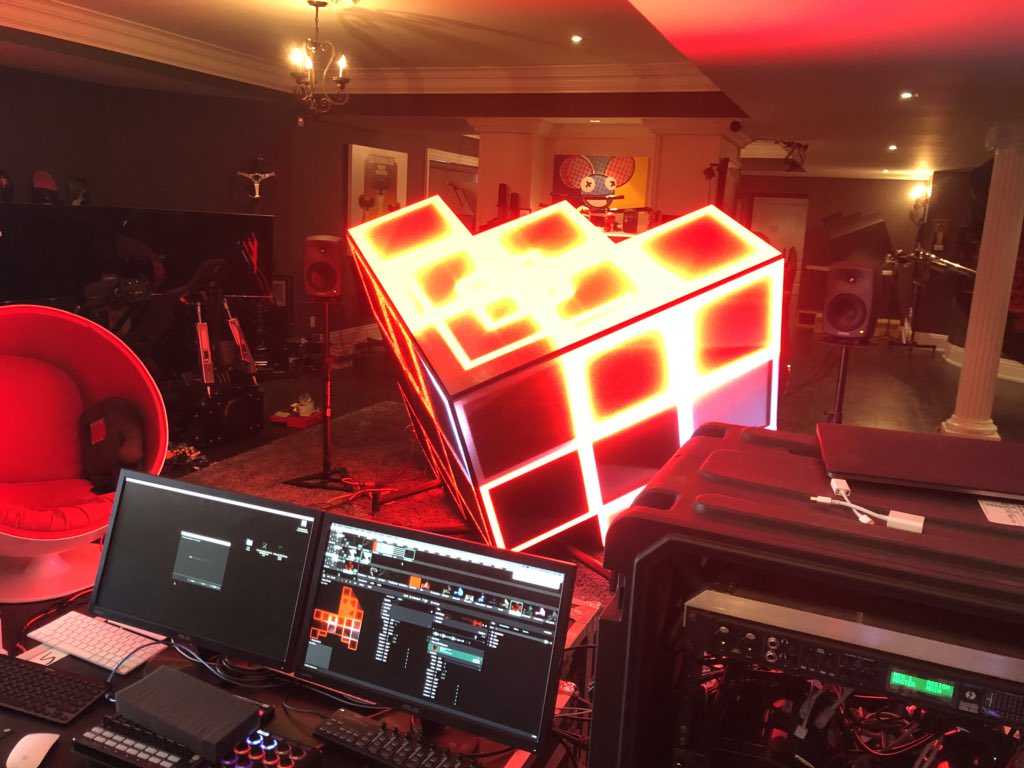 Our favorite deceased rodent is at it again. Joel Zimmerman, aka Deadmau5 has built a new stage for intimate venues and clubs alike. It has been dubbed "Cube 0.5" and it's as cute as it sounds. Imagine having one of these in your basement.
Even fits nicely in my basement. Lol pic.twitter.com/mnguHVFwLN

— Goat lord (@deadmau5) February 16, 2018
As the latest rendition in long line of stage productions, this is perfect for traveling for the famous producer. He has been known for the visuals, but even more so with his music. Deadmau5 has been excited about his orchestral edit of the famous "Strobe" and has tweeted about his excitement to work with a 60-piece orchestra. He previewed the track in one of his famous live streams. He premiered the track along with the new cube at the fist day of Park City in Utah.
As it turns out there is an ENTIRE subreddit devoted to the famous track. Give it a look and keep an ear out for more from Deadmau5.