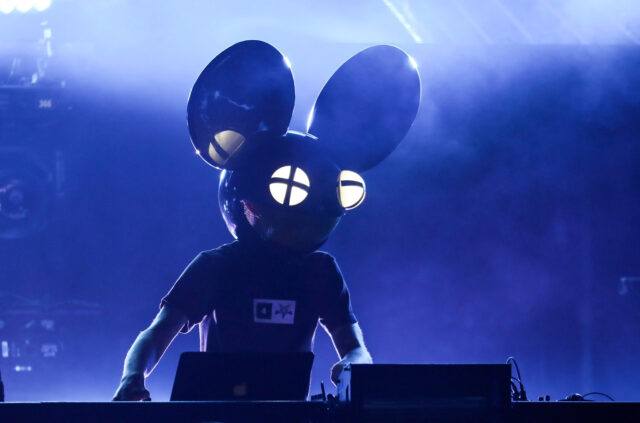 Photo by Scott Legato/Getty Images
Recently, SoundCloud issued major cutbacks and slashed their employee count by nearly 40 percent. SoundCloud's recent struggle is not a new development: the company has failed to secure necessary investors to remain afloat. To add salt to the wound, the company was recently given 50 days to fail.
Yet deadmau5 seems to have a solution for the streaming service. A long Twitter explanation reveals what SoundCloud should do. It seems if the platform were to integrate label investments and agency subscriptions, their problems could be solved. His discussion gives great insight into streaming platforms and how they work for those confused on why SoundCloud struggles.
Ultimately, deadmau5 states that he has no intentions of stepping in to aid SoundCloud in rebuilding.
Check out his tweets below.
Congrats on your new boat anchor. https://t.co/7pr3mcGu8C

— dead mow cinco (@deadmau5) July 14, 2017
The only real value to it is the email / Facebook and twitter account db it has amassed over the years. That's a db a record label wants. https://t.co/iemO7tPJKv

— dead mow cinco (@deadmau5) July 14, 2017
We still have hope, I've got my 40 bucks on Spotify waving a cheque in someone's face for their user db. https://t.co/8B1FmsIfcq

— dead mow cinco (@deadmau5) July 14, 2017
Oh trust me. They will. That's the whole point… you think Chance would likely hold up in a bidding war against Spotify? ok. https://t.co/PsNJkGYQq2

— dead mow cinco (@deadmau5) July 14, 2017
Discovering talent on Soundcloud to me is like taking a chick on a date and she's on instagram all day. I'd rather deal with a person.

— dead mow cinco (@deadmau5) July 14, 2017
And I'll tell you what's going to happen, it's going to the highest bidder or tanking indefinitely… neither option benefits indie artists.

— dead mow cinco (@deadmau5) July 14, 2017
First of all, I'd put money into securing the service, and stop collecting user data outside of userIDS, then I would rebrand it. https://t.co/tiX89agR3M

— dead mow cinco (@deadmau5) July 14, 2017
After that, I would integrate a Creative Commons liscense for independent labels to seek liscense from its users on a person to person basis

— dead mow cinco (@deadmau5) July 14, 2017
From there, indie artists can then continue to use the platform without being buried by "sponsored content" from whore mongering labels

— dead mow cinco (@deadmau5) July 14, 2017
Uploaded content can still be screened by most "published music" algos to prevent users from uploading someone's published works. https://t.co/c7EYEFd2cf

— dead mow cinco (@deadmau5) July 14, 2017
Well there's the rub. A free service is good and great, but data services and hosting isn't free… so you have to get creative there. https://t.co/3IzkqQvH7d

— dead mow cinco (@deadmau5) July 14, 2017
This is the single smartest thing anyone has ever said about "free services" on the internet. Ever. This is all you need to know. https://t.co/Do5jAYdryL

— dead mow cinco (@deadmau5) July 14, 2017
I think you could provide a SoundCloud-like environment by involving label investments, agency subscriptions…

— dead mow cinco (@deadmau5) July 14, 2017
Has no one ever thought of charging the major labels to use the site as a bespoke / staffed music resource for new acts? Okay.

— dead mow cinco (@deadmau5) July 14, 2017
Like fuckin charge Spotify to have liscense to the users catalogues on liscense to rebroadcast music. They can pay artists and site fees.

— dead mow cinco (@deadmau5) July 14, 2017
In summary, sure. I could turn the SoundCloud shitshow around with a decent team. But why fix someone else's fuckup after paying for it?

— dead mow cinco (@deadmau5) July 14, 2017
It might have been worth pointing out that sc is a Berlin based company and they manage to dodge a ton of US copyright laws… but ☕️?

— dead mow cinco (@deadmau5) July 14, 2017