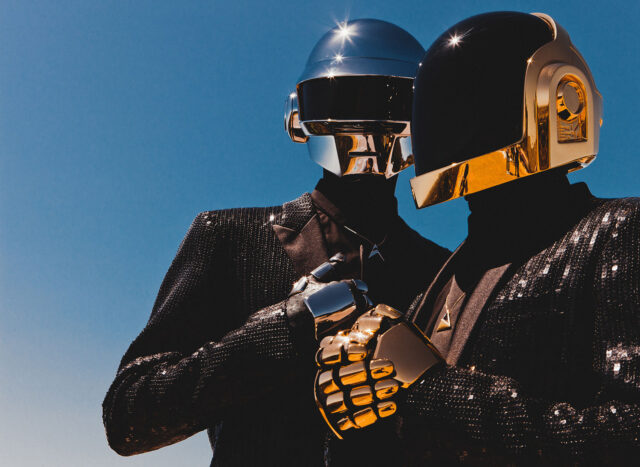 Since 2007, Daft Punk fans have been eagerly awaiting for the robots to tour again. With Alive 1997 and Alive 2007, speculation shows that the duo may just in fact tour again in 2017.
With an updated website, and now the addition of alive2017.com, someone is either playing with our hearts, or Daft Punk really may be coming back.
This is what the website looks like right now:
Upon a closer look, there seems to be a countdown hidden within the letter I:
The site as a whole has remained unclear until some Reddit and tumblr geniuses decided to pull this code:
Now there are quite a few important things to notice here. The first being the blocks of numbers towards the beginning of the code. These are coordinates residing in the following locations:
Paris (48 51 24 2 21 03)
Los Angeles (34 03 118 15)
London (51 30 26 N 0 7 39)
New York (40 7128 74 0059)
Tokyo (35 6895 139 6917)
Sao Paulo (23 5505 46 6333)
Ibiza (39 0200 1 4821)
Indio (33 7206 116 2156)
Are these potential tour locations?
Strangely, the block on the right says "RA 0h 42m 44s Dec 41 16 9". Yes, these are coordinates, but not anywhere on Earth. These celestial coordinates point towards the galaxy Andromeda. But why?
Now take a look at the bottom righthand corner of the code. It reads \"//SHEP LOGGED OUT.\" Shep is a character from Daft Punk\'s own Interstella 5555.
And finally, the most important and chilling part: \"WAKE DATE 2016-10-27\". The hidden numbers in the I of \"ALIVE\" are a countdown timer, which finishes on October 27th, 2016.
Could this be the announcement of Alive 2017? Looks like we have three more weeks to find out.
Source: Genius