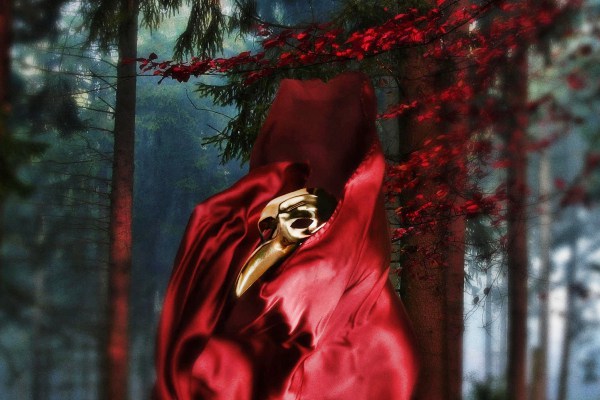 Claptone has released the music video for their latest single "Under The Moon," featuring Nathan Nicholson.  
The new single is from his upcoming album, "Fantast." The video follows free runner, Luke Webb out for a bit of rigorous exercise through London, running and doing parkour throughout the city. London director, Jake Gabbay, directed the video. 
Ironically, the music video starts off during the late day, before the moon is even out, then transitioning into nighttime.
Right out of the gate, "Under The Moon" dishes out some seriously hypnotic, deep-house beats that ooze with both somber, lyrical darkness and uplifting house kicks surrounded by a lighthearted vibe. 
This unique balance makes "Under The Moon" a piece of deep, vivid musical art, and making Claptone fans become more antsy and anxious on his forthcoming artist album. 
Director Jake Gabbay said, "When Claptone brought this track to me, 

I wanted to create something that evoked the exciting feeling of long a Summer night in the city, whilst reflecting the tense relationship we have with it. The shoot day began grey and miserable before an incredible evening broke out across the city, which adds to sense of tension building throughout."
What can we expect this year? Another intense year of touring, while taking his immersive 'The Masquerade' event experience further. The last 18 months have been spent building the momentum for this extravagant experience by hosting events and stages all over the world in, Berlin, New York, Barcelona, Los Angeles, and Melbourne. While taking this a step further by hosting this at festivals such as, Tomorrowland, Melt Festival, Green Valley in Brazil, and Elrow at Amnesia Ibiza.
You can also catch Claptone this summer at several music festivals this year including, We Are FSTVL, Piknik Electronik Festival Summer Series, Electric Forest, Global Dance Festival, Tomorrowland, and Shambhala Music Festival.
What else does this masked, talented, mysterious, unique artist have in store for us? Stay tuned to hear the rest of his songs on his new upcoming album.
Official Album Track-list for "Fantast":
Birdsong (feat. Zola Blood)
In The Night (feat. Ben Duffy)
Under The Moon (feat. Nathan Nicholson)
Stay The Night (feat. Tender)
Stronger (feat. Ben Duffy)
Ain't A Bad Thing (feat. Jones)
Wildside (feat. Matt Simons)
Abyss Of Love (feat. Nathan Nicholson)
La Esperanza (feat. Katie Stelmanis)
A Waiting Game (feat. Nathan Nicholson)
Cruising (So They Say) (feat. Kele)
Animal (feat. Clap Your Hands Say Yeah)
Alone (feat. Blaenavon)