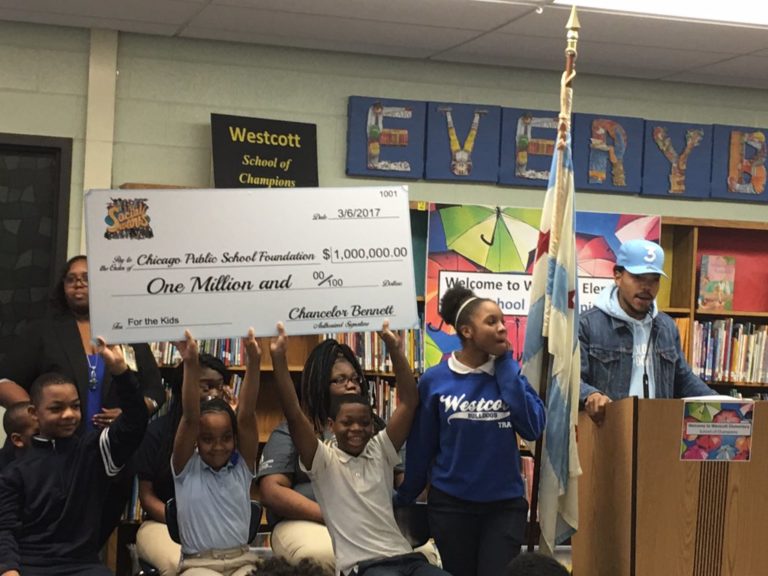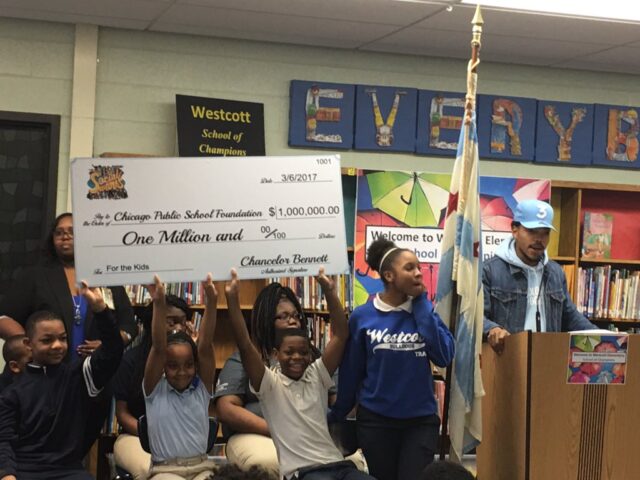 While not necessarily in the realm of EDM, its important to note the major events of the music world at large, and this one is pretty big. Chicago\'s own Chance The Rapper had a hell of a year in 2016, with his third mixtape \"Coloring Book\" propelling him to divine stardom and shaking the foundations of the music industry. Despite how you might feel about his latest work (Acid Rap is Chance\'s best work. Don\'t @ me), it was enough to impress the president of the United States, break worldwide charts and change the freakin\' rules to the Grammy\'s just so he could compete against signed artists. That\'s a big freaking deal, because despite what you believe in the differences between genres and the music industry, he\'s pioneering a new generation of artists that don\'t need labels and don\'t need to pay money for the actual music itself. And just this past weekend, Chance decided to push the boundaries even further on the realm of a musician.
But before I go into the story, I\'ll need to give a little bit of background so just stick with me for a bit.
Back in 2014, the Illinois gubernatorial election ended with a victory to the candidate Bruce Rauner. Gov. Rauner, the formal chairman to an equity firm turned Republican politican, won one of the closest elections in Illinois history, not only making history, but shifting the balance in the state. Well, for those that aren\'t extremely informed in politics, to put this as simple as possible, Republican\'s don\'t necessarily like to spend money, and holding onto this viewpoint, Rauner started a series of budget cuts across the state, with some of the largest being in the realm of education. To attempt to simplify an even more complicated situation, this led to massive financial problems with the public school system in Chicago which actually resulted in the currently ongoing lawsuit between CPS (Chicago Public Schools) and the state. As it stands, CPS is going to have to end this school year almost a month early due to a lack of funds.
This is where Chance comes in, because despite his celebrity status now, not even six years ago, he was another kid in the Chicago public education system.
Well, last week, Chance announced that he wanted to act on his celebrity status and success and try to, as he put it, \"save the CPS\". This all climaxed into a series of talks and an in-person meeting between Chance and Rauner. What culminated from these talks was a flustered Chance and no real progress being made on trying to fix the issues the Chicago education system is facing. Reading in between the lines of what was being said by both, it appeared as though Chance wasn\'t prepared to talk politics like a politician and Rauner basically ran circles around him, neither agreeing or promising on paper or in words to anything other then that it was an issue on his plate. Post meeting, Chance had this to say on twitter.
Chicago Public Schools and I did not lose today. Please don't let that become the narrative. Monday morning I'll have a plan.

— Lil Chano From 79th (@chancetherapper) March 3, 2017
A few days later, Lil Chano called a press conference inside one of the \"at risk\" elementary schools in Chicago saying that he was going to give $1 million of his own money to the CPS Arts programs throughout the city, and he called on other business and industry executives and entrepreneurs based in Chicago to match his pledge so that they could piecemeal the massive debt that is crippling the CPS. While its common for artists to have benefit shows and donate proceeds from tours to causes, it\'s not often that you see an artist trying to have a go in politics and actually fork out money from their own pocket to fix the problems in their home city. Where this issue may go and how influential Chance may be in finding a solution to it, no one knows, but at least we know he will be a factor in the equation from what can be seen today. If you want to watch his press conference, check out the periscope video below.
— Lil Chano From 79th (@chancetherapper) March 6, 2017