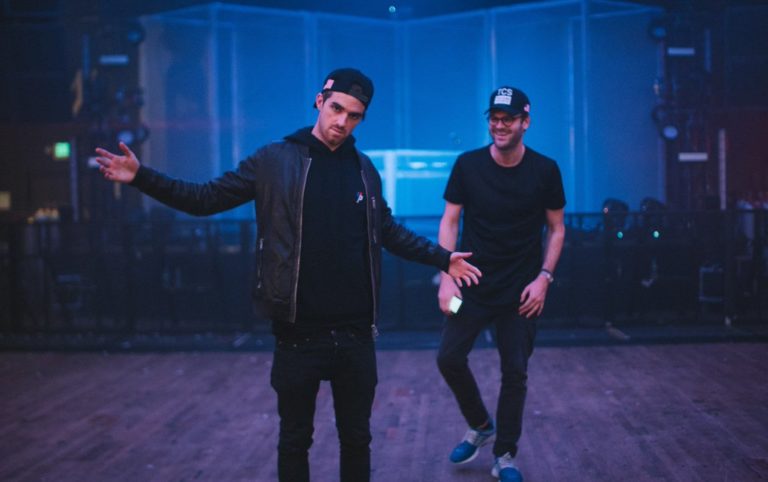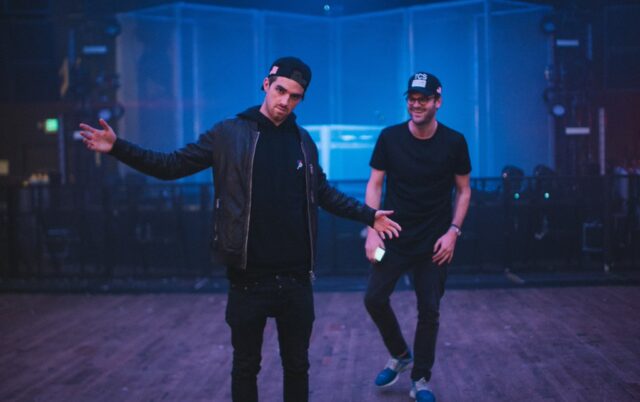 The Chainsmokers are best known for their viral hit \'\"Selfie\" and their now #1 single \"Roses\",  but what happen behind the scenes? Drew and Alex take us on a journey behind their latest tour, \"The Friendzone Tour\" and all the crazy antics that come along with touring in the 18th installment of their running web series/documentary \"That Time w/ The Chainsmokers\". 
In between \"double header\" shows, new light productions, new music, and amazing fans – the Chainsmokers gathered up some more film on their tour from their Chicago based videographer Yoder. It is a well framed, well documented and exciting piece that illustrates what tour life is like, yet on a sillier level than usual documentaries – keeping it interesting as \"That Time w/ The Chainsmokers\" usually is.
In between 44 days of touring and 39 different cities, the hit producers gave us a glimpse of the \"DJ Life\": lots of shows, lots of fun, lots of pranks, and a hell of a lot of good fans.
Ookay even made a guest appearance in the web series – both pretty much NSFW – but nonetheless great to see EDM artists making appearances on tour.
The Chainsmokers recently performed \"Roses\" live on The Late Late Show with featured artist Rozes and it was beyond successful. Alex even came in for some vocals, and it went pretty fantastically. If their latest performance and 18th episode of  \"That Time w/ The Chainsmokers\" are impression of what is to come in the future for the DJ Duo, I can only hope their fame brings them good times, good opportunities, and more good documentaries.
Watch the mini tour documentary \"That Time w/ the Chainsmokers\" below and tell us what you think!