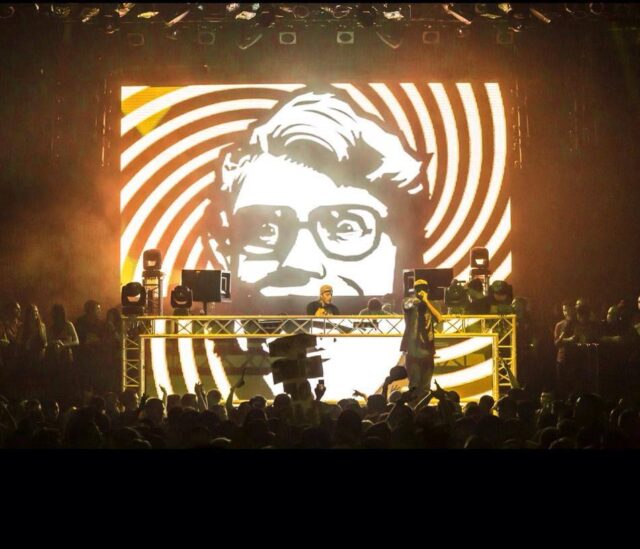 In the current electronic dance music market, it's not too difficult to discover a talented trap or dubstep producer, but it's not too often you come by a producer who routinely releases hot tracks of various sub-genres. Luckily for dance music enthusiasts who seek such musical flexibility, Texas-based music producer, Bro Safari, is an eminent disc jockey that fits the latter description. Admired by fans for his eclectic talents in harnessing sounds that generate moombahton, trap, and dubstep tracks, Bro Safari has released a new tune to add to his fan's favorites.
His new single, "Reality", featuring the mesmerizing vocals of Sarah Hudson, (currently up for free download) is a banging melodic dubstep composition that synergizes a dynamicity that fans will approach with unusual curiosity, but instantly fall in love with for its deliberate peaks and valleys spread throughout.
Bro Safari is currently on his "Pretty Good Tour" with arguably the best MC in the game, Armani Reign, and joined by the epic talents of ETC!ETC!, Valentino Khan, and SMLE in select cities.

The dominant crusade wrecked attendees at their most recent tour stop in Buffalo, NY with ETC!ETC! and Swaggle Rock, and made sure everyone at the Town Ballroom left the show feeling pretty good.
Bro Safari gifted Buffalonians with his newest single mid-set and it was a moment surely proving that "Reality" will amplify its uplifting destruction in many future sets.
Bro Safari and MC Armani Reign will be on the road till the end of October, so if you notice the dynamic duo soon on their way to ignite your city, don't forget to show up and reciprocate the good vibes!