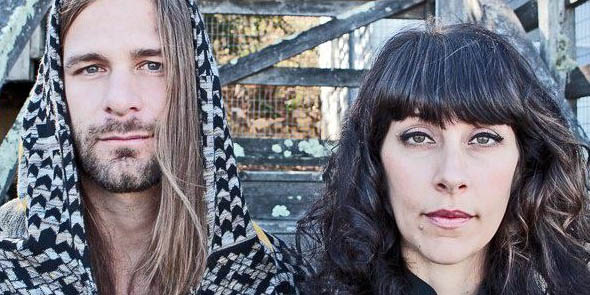 Reverse Events, event company behind the previously reviewed Tech(No) series, has teamed up with Paradox Chicago to bring you another underground treat. The Masquerade Loft Party features sets by Conundrum, Special ED, Miester, Augie De Larosa, Dustin Sheridan, HXH and is headlined by San Francisco Based live performance act, Tone of Arc.
From the Team:
Reverse Events and Paradox Media Group have joined forces to produce a Masquerade Ball like no other – and the always spellbinding San Francisco based duo Tone Of Arc is set to soundtrack this one of a kind evening. Fresh from their Touch of Class showcase performance at the BPM Festival in Playa Del Carmen, Tone Of Arc flies out to regale the Midwest with an intimate live performance at an undisclosed loft space in true Chicago underground form. Along with a slew of local suspects, including after-hours icon Dustin Sheridan and the team up of Tech/Funky House DJs HouseWork and HappyGhost (HXH), this is one Masquerade Ball that you don\'t want to miss!
Recently returning from their performance at BPM, I had the opportunity to ask Derrick Boyd of Tone of Arc some questions before he performs at the Masquerade Ball next week. For more information on the event visit Reverse Events\' Upcoming Events Page.
John C: What was your introduction to music?
Derrick B: Music was always a way of life. Both of us always had great music playing in the house by our parents so it\'s just ingrained in us. From there it\'s all self taught, practice and how we apply what we have learned in an original form.
John C: I know you are currently residing in San Francisco, but were you both raised there?
Derrick B: I was raised in Lake Tahoe California. I grew up as a snowboarder. Zoe was raised in the bay area.
John C: How was the name 'Tone of Arc' chosen?
Derrick B: I made it up thinking about the sound of the laws of creation. More on this link here.
John C: How has the dynamic of making music with your spouse differentiated your approach to making music?
Derrick B: It hasn\'t changed. The only thing different is I can sing in a female voice now through her and she feeds me while Im in the studio for 12 hours at a time.
John C: How would you describe your music to someone whom has not yet experienced it?
Derrick B: I wouldn\'t want to describe it before they heard it. It\'s not up to us what they hear and I wouldn\'t want to take away from or make our music seem like something more or less than what it is. It\'s music and I love it. That is all.
John C: Your performances utilize live instruments. What led to the decision to bring live instruments into your performance and do you think that live-electronic acts will be come more prevalent in the future.
Derrick B: I have always been playing instruments. Djing came way after and as a matter of fact I thought Dj\'s were a joke and swore to be a producer. All my friends were DJ\'s though so it was hard to jam out with anyone. So I jammed by my self or with them as they played music.  It was a thing I had to adapt into. As a producer I needed to DJ if people wanted to hear the music in a party setting and the music I made was made for DJ\'s and people on drugs. I had to let go of a lot of negative views that didn\'t serve me to become a Dj in the end. It\'s been a wonderful and wild ride and I just went with what felt right to inspire club people, producers and dj\'s to be more than an ipod with legs and an ego.
John C: Having just brought your performance down south for BPM, how was the experience?
Derrick B: Same as it always is. Next level awesome. Best place to party in the world.
John C: What is your take on the general direction electronic music as a whole has headed in over the past few years?
Derrick B: I couldn\'t really say as I try not to pay attention to it. I don\'t like whats going on and I don\'t want it disturbing my process. I spend so much time in the studio and traveling that I rarely have a second to shop for new music or watch what everyone else is doing. I\'m old school I guess. As I get older I find I really don\'t care as long as I\'m happy.
John C: Do you think the underground has been impacted by the rise in electronic music's popularity?
Derrick B: Nah. It\'s always going to be there. It just moves around the world now. Hell my first electronic music was Keoki, DJ Dan, Donald Glaud, Arman Van Heldon. A lot of their music was pretty cheesy and \"EDM\" in the 90\'s. And here I am doing what I do in the underground 17 years later. Good music will always prevail. Social media would try to convince you otherwise.
John C: If you were each able to collaborate with any artist, who would that artist be and why?
Derrick B: David Byrne for me because he is the best, weirdest and most original guy out there. Patty Smith for Zoe, because she is the baddest rock \'n roll, punk ass momma out there and still killing it.
John C: Having traveled extensively with your music, have you established a favorite venue or location to perform?
Derrick B: BPM Mexico, Fabric London, Tribal Tech Brazil, Watergate Berlin, Electric Days Dubai.
John C: What can fans expect in the future from Tone of Arc?
Derrick B: A new album of really weird music not for Dj\'s but for everyone. Released in 2015.
For the latest information on Tone of Arc, please follow their Facebook page.
For more information on the event, please visit:
Reverse Events: Website, Facebook
Paradox Chicago: Facebook