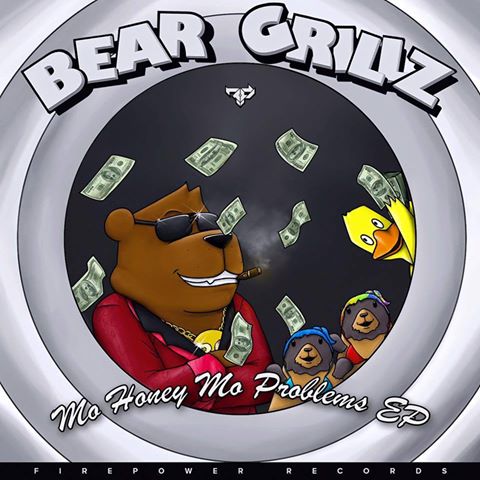 Everyone\'s favorite anonymous bear producer, Bear Grillz, has announced their intention to no longer remain anonymous. The producer released the information regarding the identity reveal in a series of Facebook posts over the course of the last two months and in a little over a week, we will learn the true identity of the talent behind the costume.
In a late-February post written to fans on the Bear Grillz Facebook account, the reveal is announced and brief details are provided. The post included a heartfelt message to fans, thanking them for their constant love and support throughout the years, followed by the revelation of the identity reveal. The message continues on to present an open invitation for fans to attend the reveal, which will air on national television. To conclude, the producer assures fans that the bear suit will continue to be used for performances and ends the post with the hashtag \"#fuckbeargrillz.\" Attached to the post is a photo with details about how to be considered to attend the reveal, with a simple e-mail being sufficient for submission.  View the Facebook post here.
As if the announcement about the identity reveal wasn\'t circulating enough buzz, the producer released a new EP last Friday, April 22, on Datsik\'s Firepower Records.  A four track compilation, the \'Mo Honey Mo Problems\' EP is a heavy-hitting dubstep masterpiece that reminds us about what is actually important: the talent behind the music, not the identity behind the bear suit.
However, the producer wasn\'t done dropping bombs after the EP release last Friday. Shortly after the \'Mo Honey Mo Problems\' EP released, a second Facebook post was shared regarding the identity reveal. The post exposed more intimate details, divulging that the broadcast will take place on May 6, hilariously enough, on The Jerry Springer Show. The broadcast will include a performance + the reveal and the post encourages fans to \"#staytuned\" assuming for final details regarding time and/or where to watch the show. You can view the original post here.
With just a short amount of time left to ponder about who is truly wearing the costume, it has certainly become an exciting time to be a Bear Grillz fan. Be sure to connect with Bear Grillz on social media to stay up-to-date with information surrounding the reveal and be sure to check out the \'Mo Honey Mo Problems\' EP below!
\'Mo Honey Mo Problems\' EP Tracklist
Bear Grillz – Fuck Bitches Get Honey
Bear Grillz – Every Day
Bear Grillz – Going Down (Under)
Bear Grillz – Back On Top
Bear Grillz
FACEBOOK | SOUNDCLOUD |TWITTER | YOUTUBE