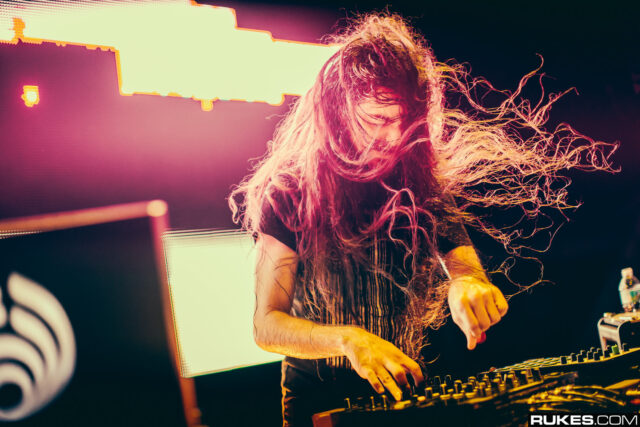 Yesterday afternoon, Bassnectar posted a tweet about "another round of #Basslights shenanigans" to go down pre-Christmas. According to the tweet, we'll find out details on Tuesday.
Tune in Tuesday for details on another round of #BassLights shenanigans 😜😜😜 – hint it's Pre Christmas this year 😉 hohoho 🚀

— bassnectar (@bassnectar) October 9, 2015
This will be the fifth time Bassnectar and Pretty Lights team up for Basslights. Last year, the show was held at Hampton Coliseum in Hamptom, VA over two nights. They were joined by guests Chromeo and Beats Antique with Eliot Lipp and Exmag opening.
Bassnectar is currently on tour after his latest album, Into the Sun. Pretty Lights is also on tour. Both artists will be performing at Chicago's Freaky Deaky festival taking place over Halloween weekend at Toyota Park.
Photo via Wikipedia