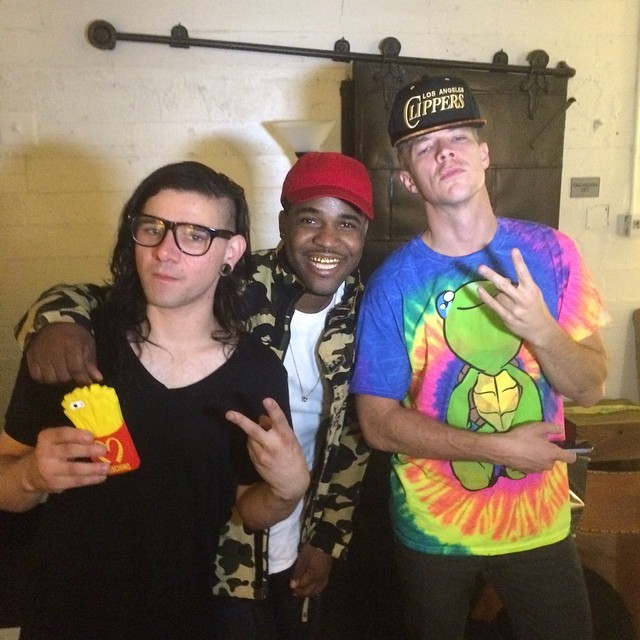 Skrillex is no stranger to musical collaborations. He has worked on projects with Diplo (Jack Ü), Ellie Goulding, and Kill the Noise to name a few. It looks like the next collaborative effort we can look forward to from Skrillex is with A$AP Mob\'s own A$AP Ferg. Seeing as how Skrillex teamed up with A$AP Rocky in \"Wild for the Night\", we should expect a very big project from these two.
A$AP Ferg revealed in an interview with Billboard that he and Skrillex are about to take their music to the next level with their upcoming project. Skrillex and A$AP Ferg have worked together in the past (with Ferg touring with Skrillex in 2014), so it is safe to say that they already have a decent understanding of each other\'s artistry. Stay tuned for updates regarding the duo\'s future release.
Read the full interview over at Billboard.
Check out Skrillex and A$AP Rocky\'s \"Wild for the Night\" below.