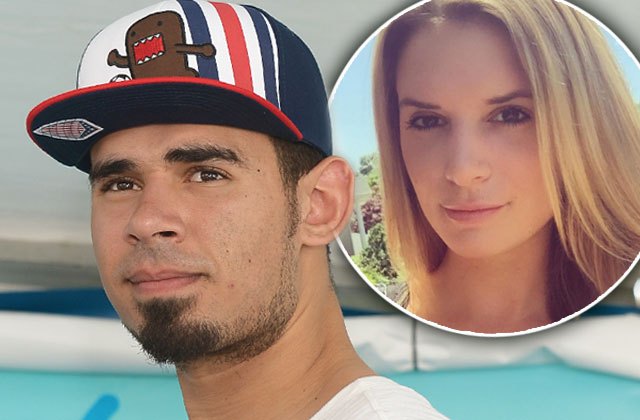 Afrojack\'s former girlfriend is suing him for $25 million.
In surprising news, Afrojack is being sued by his ex-girlfriend Lauren Meditz for $25 million. Meditz is asserting that Afrojack threatened suicide and was aggressively controlling during their time together.
Over the course of their relationship, Meditz states that Afrojack, real name Nick Van de Wall, was constantly obsessive and heavily controlling. Meditz claims he was controlling to a point which caused her to neglect family and friends. One specific instance included a friend\'s wedding, where Meditz was the Maid of Honor. She accused Afrojack of "contacting her incessantly to the point where Meditz neglected her friends and the wedding festivities in order to attend to Van de Wall's temper tantrum."
In addition, Meditz recalls an occasion where Afrojack threatened suicide. Meditz says she turned down an opportunity to watch van de Wall compete in Gumball 3000, and in turn, he threatened to "kill himself by crashing his $550,000 car into a wall" if she did not answer his calls.
Furthermore, Meditz alleges that van de Wall committed multiple counts of fraud in order for the couple to travel together. One such occasion dates back to October 2015, where Afrojack\'s management allegedly "attempted to have Meditz become a permanent resident of Holland by creating a fake business for her."
Van de Wall also effectively convinced Meditz to quit her job if she "devoted her time and attention to his personal business," on the condition that if the agreement was ever dissolved by "death, separation or otherwise," that all of Afrojack's property, "including that acquired during the time of the parties' relationship, would be divided for the benefit of Meditz."
Meditz and van de Wall split in May 2016 when Meditz went to see Afrojack perform in Las Vegas. Instead of staying backstage with him, she hung out with her friends. This in turn angered van de Wall, who retaliated by having security escort her off the property.
Ultimately, Meditz is claiming that Afrojack \"failed to perform his part of the agreement by refusing to divorce his real and personal property assets for Meditz's benefit or render Meditz financially secure."
Lauren Meditz is seeking $25 million in damages, their dog Dory, and a 2015 white Rang Rover Sport gifted to her by van de Wall.
Afrojack\'s attorney Martin Singer released the following statement earlier today:
"The absurd lawsuit filed by disgruntled ex-girlfriend Lauren Meditz is nothing more than a shakedown of Nick van de Wall, aka Afrojack. These claims are completely false and fictional. You don't have a valid claim just because your ex-boyfriend ends the relationship with you. This is not the first time that Ms. Meditz has filed this type of lawsuit. 
We are very confident this matter will be promptly dismissed."
H/T: YourEDM