As a small business, keeping accurate and organized financial records is essential. QuickBooks bookkeeping software can help you maintain detailed financial information by tracking, storing, and reporting sales data to have an all-encompassing view of your start-up's health.
This system offers many helpful features to make it easier for your staff to manage invoices, reconcile bank transactions and other accounting tasks more efficiently and effectively. In this blog post, we will examine the advantages of using QuickBooks bookkeeping software for start-ups to understand how this tool can support their growth potential.
What is QuickBooks?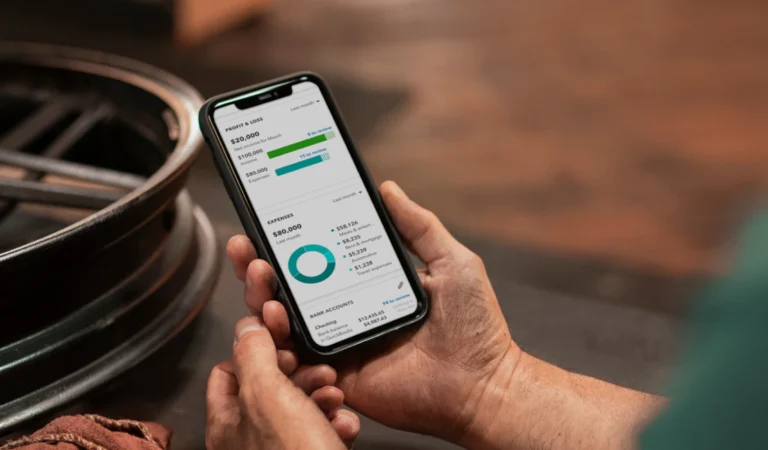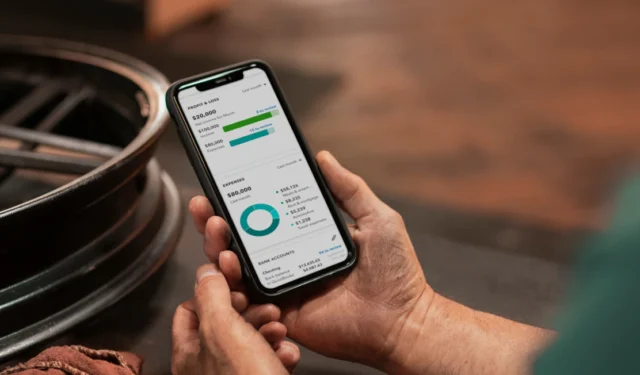 QuickBooks is an accounting software package developed and marketed by Intuit. It is designed to help small businesses keep track of their financial information, such as invoices, expenses, and payroll. The software can also be used to create reports that show the overall financial health of a business. With QuickBooks, users can access various features, including inventory management, tracking income and expenses, creating custom tax forms, and managing payroll.
QuickBooks also integrates with other popular applications such as Microsoft Office Suite and Salesforce CRM. By integrating with these tools, businesses can streamline their operations while getting insights into their finances. As a comprehensive business solution for small businesses and entrepreneurs alike, QuickBooks provides an efficient way to manage accounts and finances.
QuickBooks also provides a range of additional features such as customization, invoicing and payment capabilities, and reporting tools. With the customizable nature of QuickBooks, businesses can tailor their books to fit their specific needs. Additionally, users can easily create invoices using templates or customizing them from scratch.
Advantages Of Using QuickBooks Bookkeeping for Start-ups
1. Save Time
QuickBooks Bookkeeping allows you to manage your business finances quickly and efficiently without having to invest time in manual record-keeping. This can save you hours of work every week!
2. Automated Data Entry
QuickBooks Bookkeeping offers automated data entry capabilities, allowing you to enter financial information quickly and accurately into the system with minimal manual input.
3. Accurate Reporting
With QuickBooks Bookkeeping Services, your financial reports will be more accurate and reliable than ever as it automatically reconciles transactions and tracks expenses.
4. Expense Tracking
Tracking your expenses is easier with QuickBooks Bookkeeping as it has features such as categorizing expenses by type and tracking recurring payments for regular bills.
5. Real-Time Insights
QuickBooks Bookkeeping offers real-time insights into your financials, allowing you to make informed decisions quickly and accurately.
6. Budgeting & Forecasting
With QuickBooks's budgeting and forecasting capabilities, you can better plan and manage cash flow efficiently.
7. Tax Preparation
QuickBooks Bookkeeping makes tax preparation easier and more accurate as it automatically generates reports to help you complete your taxes easily.
8. Security & Compliance
Your data is safe with QuickBooks as it is designed to be secure and compliant with industry standards, protecting your information from unauthorized access or theft
9. Multiple Users Support
Invite multiple team members to use QuickBooks Bookkeeping, so you can manage finances together and stay in sync.
10. Cloud Infrastructure
QuickBooks Bookkeeping is cloud-based, giving you timely access to your financial data from anywhere with an internet connection. This makes it easier than ever to manage your business finances on the go!
How Does QuickBooks Help in Keeping Track of Expenses?
With the help of outsourced finance and accounting services, individuals can easily monitor and track all personal or business expenses. This accounting software provides users with swiftly accessible financial reports that provide insight into business performance and assist in formulating informed decisions related to budgeting, planning, and forecasting.
When it comes to tracking expenses, QuickBooks gives users a real-time understanding of the flow of money going in and out so that timely payments are made on time and any discrepancies between projected and actual expenses can be quickly identified for action.
How To Back Up QuickBooks Data?
Open the File menu at the top right corner of the screen and select "Backup".
Select one of two options: Local Backup or Online Backup.
For a local backup, choose a location on your computer's hard drive where you want to save the files and enter a name for it in the "Save Copy or Backup as" field. Then click "Ok".
For an online backup, select the "Online Backup" option, which will bring you to Intuit's secure server. Enter your username and password and follow the prompts to set up an account.
Once you have selected the desired location for your QuickBooks data backup, click "Backup Now" on the next screen. You can also schedule backups to be performed at regular intervals.
Finally, enter a name in the "Description" field so that you can easily recognize this backup in case of restoration later on. When you're done click "Save". That's it!
The Conclusion
QuickBooks bookkeeping has become increasingly popular as more start-ups have looked for ways to save money and time. QuickBooks can help you track expenses, invoices, clients, and employees easily and quickly. If you are considering starting a business or already have a start-up, consider using QuickBooks bookkeeping to help you manage your finances. You may save time and money by using this affordable and easy-to-use software.