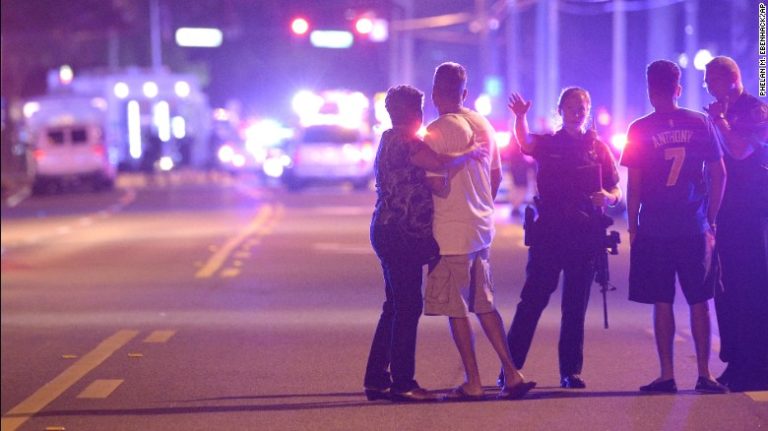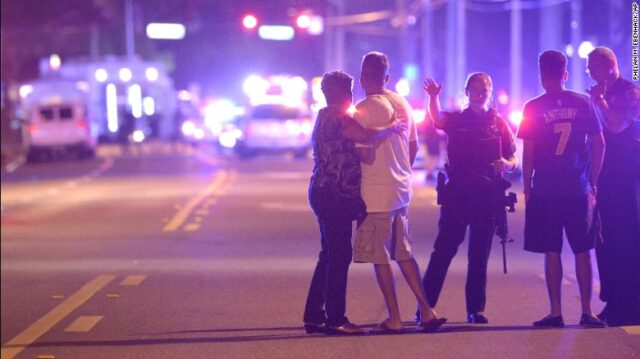 50 dead.  53 injured.
Orlando's LGBTQ club Pulse, was under attack Saturday night by a shooter known as, Omar Saddiqui Mateen (29). The shooter was involved with terrorist activity and initially phoned police before the shooting. The call was to pledge allegiance to ISIS and mention the Boston bombers. It appeared that Mateen was well prepared, with an assault type weapon, a handgun, and some type of "other" device on him. Innocent victims were gathered at the club to dance, live, and enjoy themselves but were later involved in this violent hate crime. Christopher Hanson, who was inside Pulse at the time of the shooting stated he heard gunshots "just one after the other" and that "it could have lasted a whole song." Mateen raised his weapon to police and involved club goers in the violent shoot out around 2 a.m. and ran inside to take people hostage. People inside the club were communicating with police between that time and 5 a.m. Victims were fleeing the scene, some carried out by their friends with gunshot wounds or others lying in the streets waiting for ambulances. \"There\'s blood everywhere,\" U.S. Rep. Alan Grayson reported. The shooter was said to be a trained security guard and legally purchased the weapon from a St. Lucie County area gun store. Mateen's family indicated that their son had expressed anti-gay feelings.
President Obama spoke on the incident claiming "this is an especially heartbreaking day for our friends who are lesbian, gay, bisexual or transgender."  The president ordered the flag to be lowered to half-staff to honor these victims of the Orlando shooting.
Also on Sunday, authorities in West Hollywood, California, took a suspect into custody after discovering an arsenal in his car. The car contained explosive powder, assault weapons, and a camouflage outfit. The suspect later told authorities he was there for the Los Angeles Pride festival, which was also underway this weekend. Investigators still aren\'t sure, whether these events are related or not.
Orlando Mayor, Buddy Dyer, said he\'s declaring a state of emergency for the city. This incident is declared the worst terrorist attack in U.S. history since 9/11.  
This is truly a sad day.