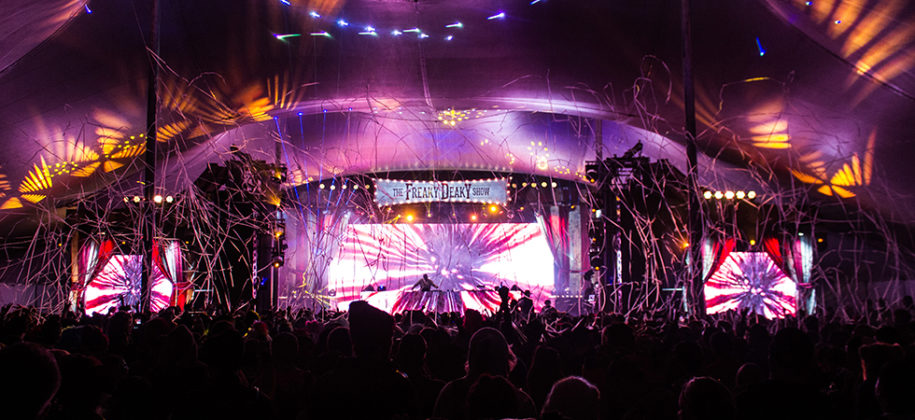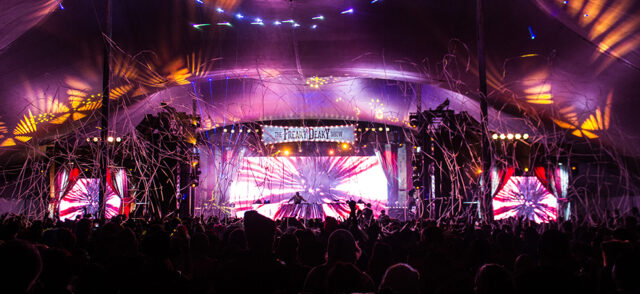 This year\'s Freaky Deaky Halloween Music Festival lineup holds some power-house artists. We made our list of ten artists to look out for at the Halloween weekend festival.
In no particular order…
Jauz
For all of you filthy dubstep loving headbangers, this is a set you cannot miss. With a great mix of originals and some classic rock, Jauz is always a good choice. Always pushing the boundaries of sound, Jauz gives his audiences a well-rounded musical experience. The 21-year-old LA native is a must see set this Halloween weekend.
Boys Noize
At the age of 15, Alex Ridha took his undying love of house and techno music and created Boys Noize. The self-proclaimed \"techno punk\" has been elected 3 years in a row as the best electronic act by Beatport. The Berlin-based DJ teamed up with Skrillex a few years ago to create their side project Dog Blood. Ridha stops at nothing to create new music and original sounds. If you enjoy any type of techno music, we highly recommend stopping by Boys Noize\'s set. He is a brilliant artist, and you will not be disappointed.
Duke Dumont
British DJ and producer Duke Dumont may be best known for his song \"Need U (100%)\" which topped charts back in 2013. Now, with other hit tracks like \"Ocean Drive\", Dumont has become a household name. We recommend hitting Duke Dumont\'s set for some incredible live house music on Sunday evening of Freaky Deaky.
Figure
Freaky Deaky features curated stages, and on Friday night Figure will be featured at Bro Safari\'s bass stage. Figure has quickly risen to fame with his hard hitting tracks and all things bass. Figure is known for heavy bass, yet he always explores different types of music. That being said, his live sets are always surprising and fresh.
Jamie Jones
Jamie Jones is another British DJ and producer on the Freaky Deaky bill this year, and he is headlining his own curated stage on Sunday night of the fest. Like Duke Dumont, Jones kills the house music game. If having his own stage isn\'t enough to draw you in, just check out a few of his tracks. We\'re sure that will do the rest of the convincing.
Gareth Emery
If you have never seen Gareth Emery live, please, please take the time to check him out on Friday of the festival. On top of already producing unbelievable trance music, this guy has some serious light displays. We\'re talking beautiful, awe-inspiring lights. For a full, well rounded trance music experience, make sure you check out Gareth Emery.
Disclosure
Friday night, festival goers have the choice of seeing Dimitri Vegas & Like Mike, Travis Scott, or Disclosure. If your Friday night plans are still up in the air, go see Disclosure. The English brother duo are a live power-house of sound. With tons of famous tracks and powerful collaborations with artists like Sam Smith, Lorde and The Weeknd, you will definitely find yourself dancing and singing through their whole entire set. Friday night, Disclosure is the clear cut choice of headliner.
Bleep Bloop
Bleep Bloop\'s music is bass-heavy and littered with surreal soundscapes. If you\'re one of those people constantly in the search for the next big thing, check out Bleep Bloop on Saturday of the festival.
Illenium
Nick Miller, better known as Illenium, seemed to come out of nowhere and take the electronic dance music world by storm this past year. UKF made Illenium one of their top 15 artists to look out for in 2015, and they were definitely right.
Mielo
Saturday of Freaky Deaky features Chicago native Brett Stogsdill, an up-and-coming artist who is proving his dominance in the EDM world. Just this past week, he supported Porter Robinson and Madeon in their Chicago tour stop. Mielo will be at the Crypt stage on Saturday of the fest. If you\'re looking for someone to see in the earlier hours of the festival, Mielo\'s set is one not to miss.
Visit Freakydeakyhalloween.com for more info and tickets!